by: Laurie Azgard
Evidence has now surfaced further proving that Brian D. Hill [USWGO alternative news] was under carbon monoxide poisoning. It showed an abnormal high red blood cell count, and one of the causes is "chronic carbon monoxide exposure". View the PDF here.
This report from Carilion Clinic laboratory-work shows that Brian David Hill had an abnormal red blood cell count and an abnormal blood panel which was flagged by Carilion Clinic. This was on July 31, 2018, a few months before Brian was arrested on September 21, 2018. So laboratory work could have proven the exact same thing on September 21, 2018. Martinsville Police has neglected Brian and should be held accountable for their actions. It is clear that Brian's health was deteriorating a few months before he was arrested, that his blood results were abnormal a few months before he was arrested.
https://www.verywellhealth.com/secondary-polycythemia-copd-complications-914682?print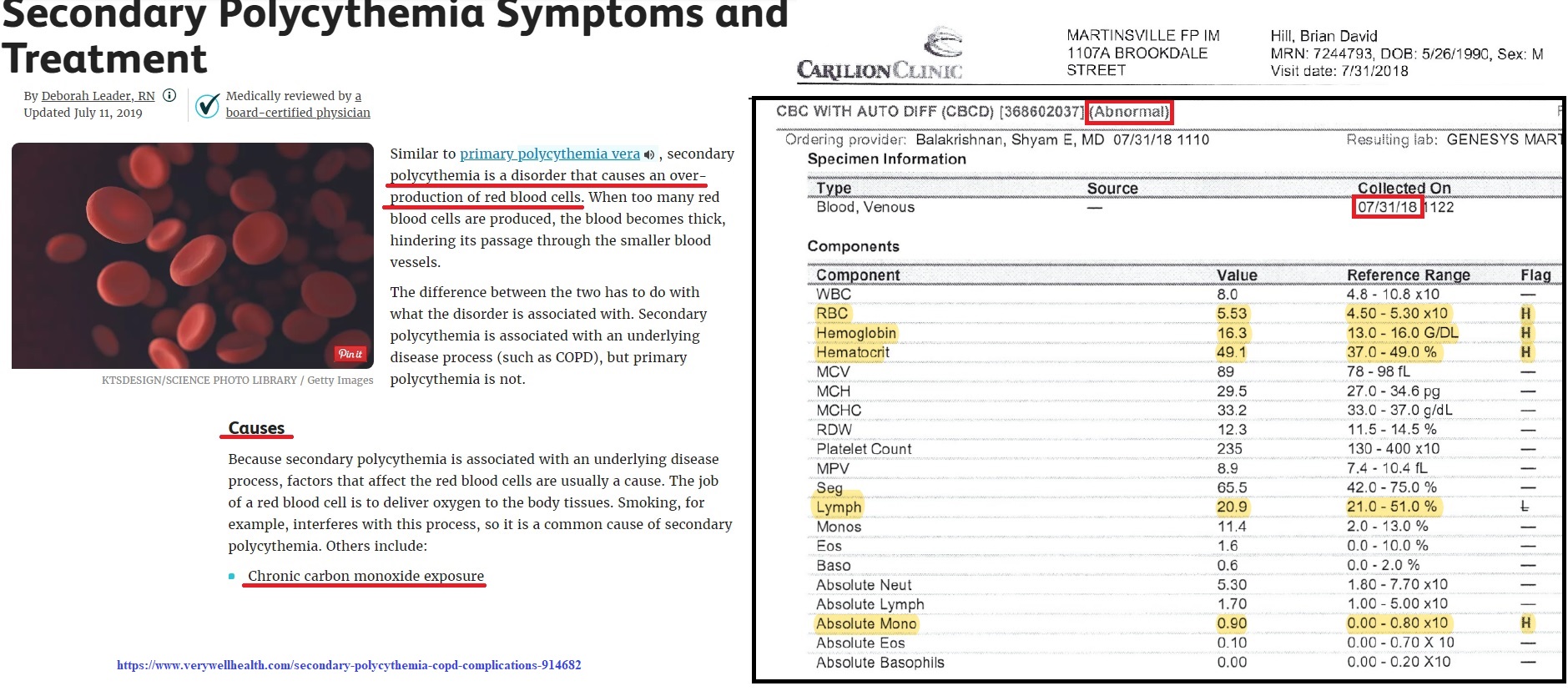 Source: An email forwarded or BCCed to me from Brian's mother who sent an email to Brian's lawyer Renorda Pryor.
Why is Martinsville Police Department not picking up the certified mail envelope with this evidence? Is Martinsville PD a corrupt police department, maybe?