by Laurie Azgard
Great news. Brian D. Hill [USWGO alternative news] had filed a declaration in support of Roger J. Stone in case he was to be sentenced. The judge received the declaration and it was approved for filing according to the docket entry on Courtlistener. Roger Stone was a President Trump confidant.
And No, this is NOT a filing from David Andrew Christenson who also filed one or more frivolous pleadings with the U.S. District Court and then filed an interlocutory appeal when his pleadings had nothing to do with Roger's case. However Brian D. Hill had shown proof that he was in contact with Roger Stone, so his pleading was relevant to the case of Roger Stone in regards to his character witness.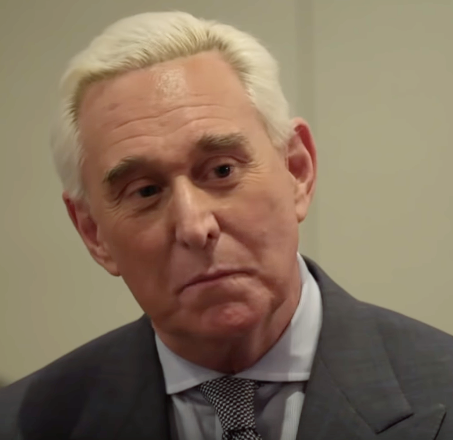 Image credited to The Circus on SHOWTIME – YouTube
Brian's address has been redacted for safety reasons, but the link to the Justice for Brian D. Hill blog was left intact in the filed declaration.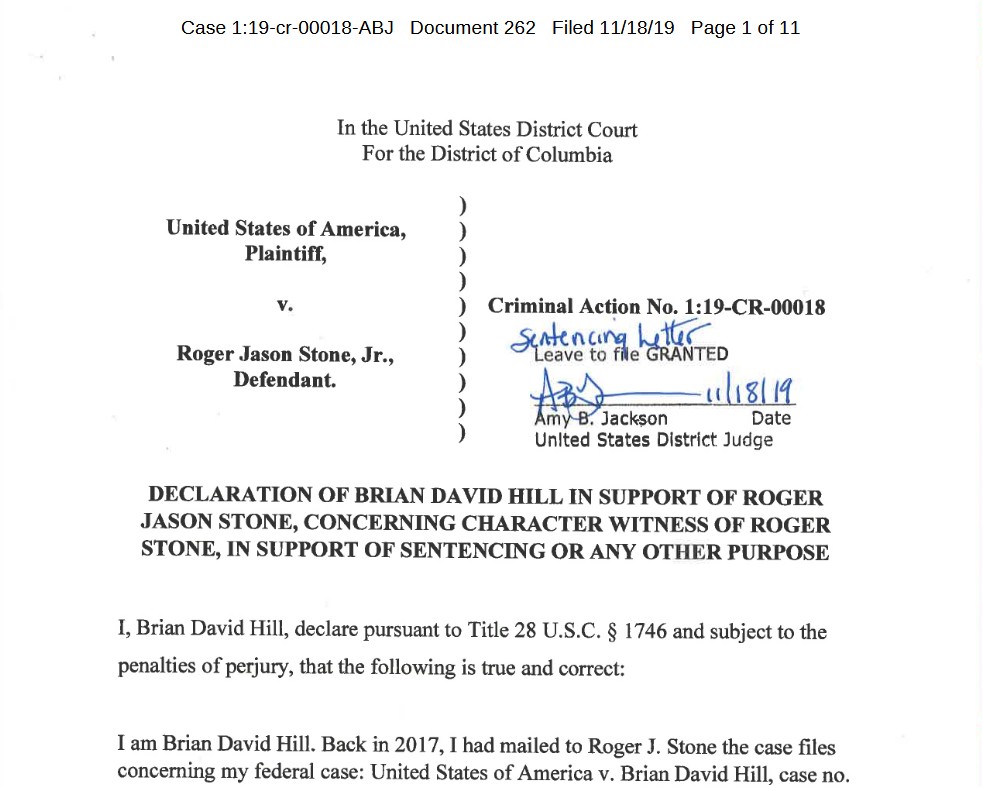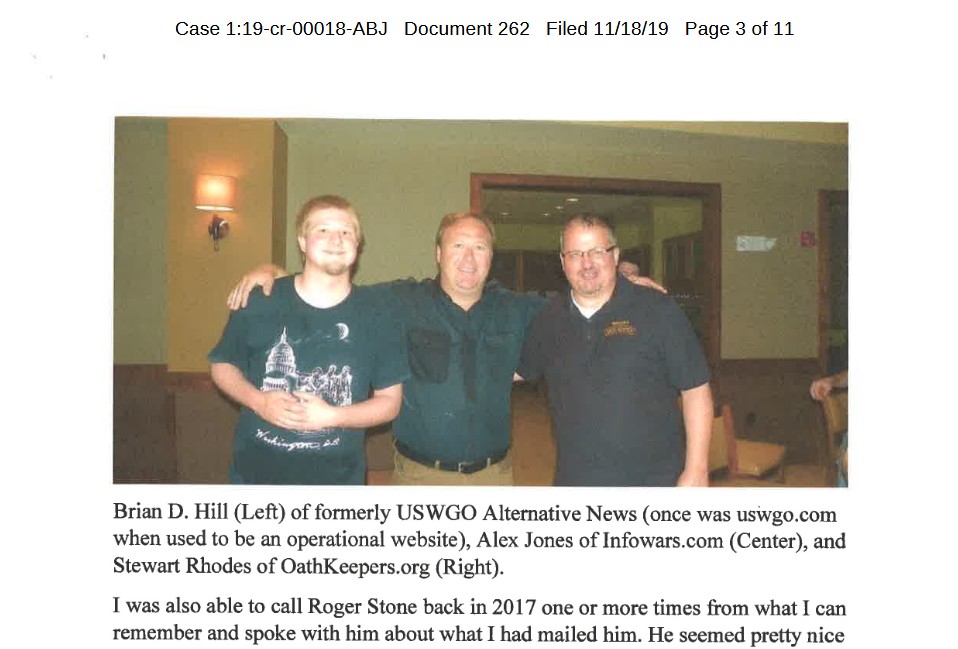 So Brian had been in touch with Roger Stone back in 2017 to attempt to get him to investigate his case and then Roger may consider recommending to U.S. President Donald John Trump that Brian receive a pardon of actual innocence for his wrongful criminal conviction. However Roger Stone was never able to help Brian because he was arrested as well and dragged through a corrupt federal court system just like Brian D. Hill.
Brian has gotten attention of those involved with the FBI Mueller probe in Washington DC. Has Brian put his life at risk here or will he be okay?
God bless Brian D. Hill, and God bless Roger J. Stone.
Declaration can be viewed on here as well.