by Laurie Azgard
The SCOTUS [Supreme Court of the U.S.] clerks have now distributed the case of "Brian David Hill v. United States District Court for the Middle District of North Carolina" to the conference which is dated for September 29, 2020 where the Justices will decide which cases to grant writs of certiorari and what cases to deny writs of certiorari.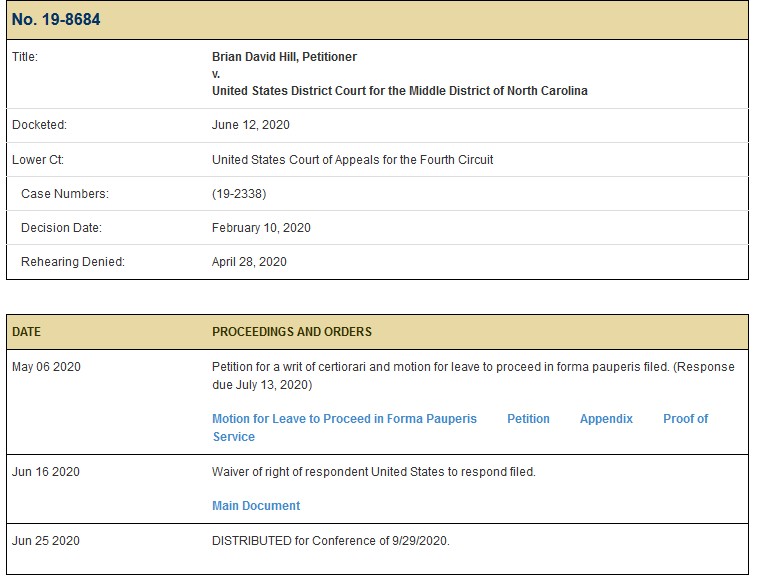 Again, this case concerns the jurisdictional defect issues of fraud upon the court, and when judges act in excess of jurisdiction by not acting upon pending motions which prevent those issues from ever being directly appealable as a matter of right. A judge has no authority to ignore pending motions that were filed properly and forwarded by the clerk's office to the judge assigned the very case. Any judge that does so acts in excess of jurisdiction according to the Supreme Court of Virginia.
A judge simply has to be able to make a decision with any and every pending motion, as is lawfully discharging their duties of office. If he/she disagrees with such motion then they can simply deny the motion and let the higher courts of appeal or even the U.S. Supreme Court order and remand the decision back to the tribunal or court that made such decision.
The solicitor general Noel Francisco filed a response waiving the Government's right to respond to Brian's petition and Stanley then sent a response to Noel Francisco through an open publicly posted email.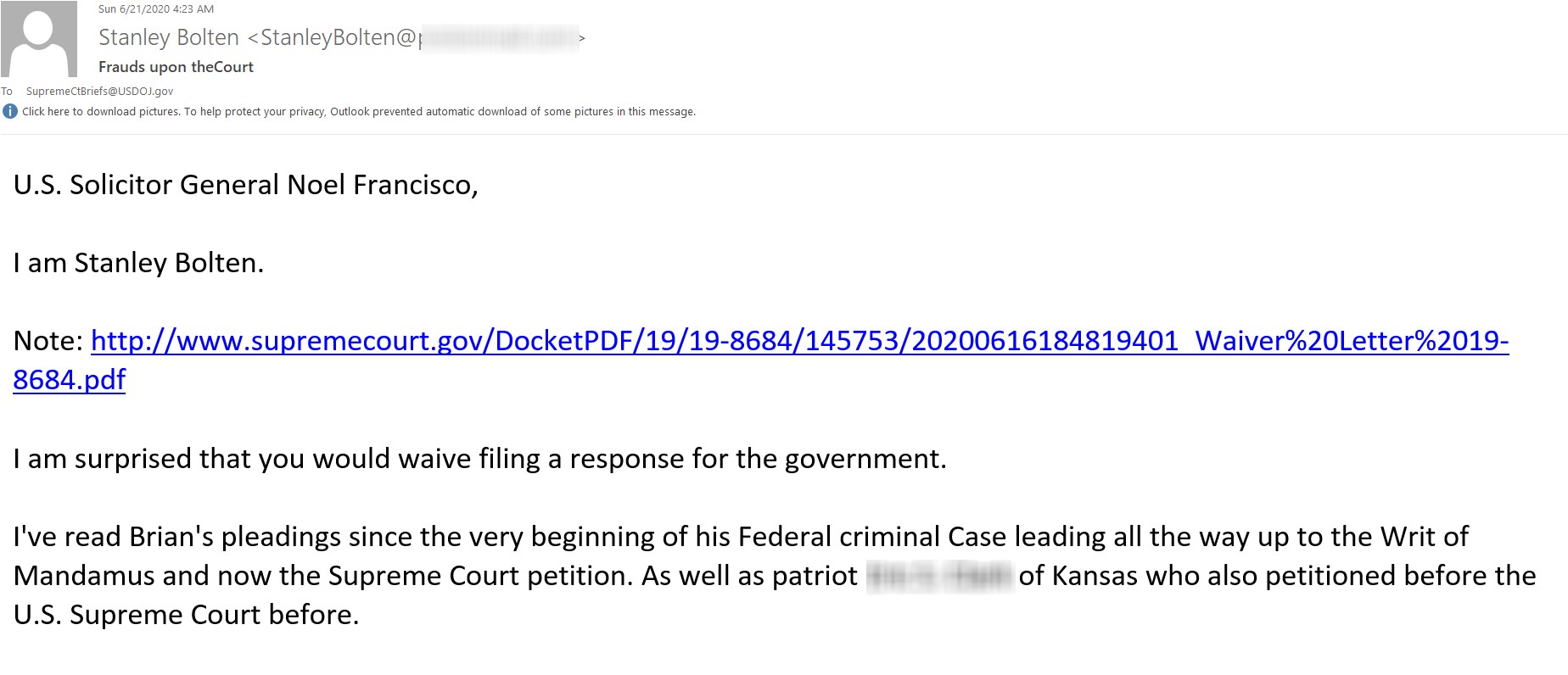 For any lawyer or legal advocacy organization out there, now is the time to file an amicus brief/curiae with the SCOTUS for this case if you want to expect that Brian's petition for writ of certiorari will be granted and end the federal Court's use of frauds upon the court being allowed as a basis for their judgments. This is how hundreds of innocent people go to federal prisons across the country. This must end now. The innocence project is refusing to help Brian at all. Any lawyer that is licensed to practice before the Supreme Court can file an amicus brief for a cause, a case.