by: Laurie Azgard
On July 23, 2019, a new federal prosecutor has been assigned as the lead attorney in the case of United States v. Brian David Hill in the middle district of North Carolina [USWGO alternative news]. Is Anand Prakash Ramaswamy no longer involved with Brian's case?
Then when you check out a page at mylife, it says that Anand Prakash Ramaswamy "does" have arrest or criminal records.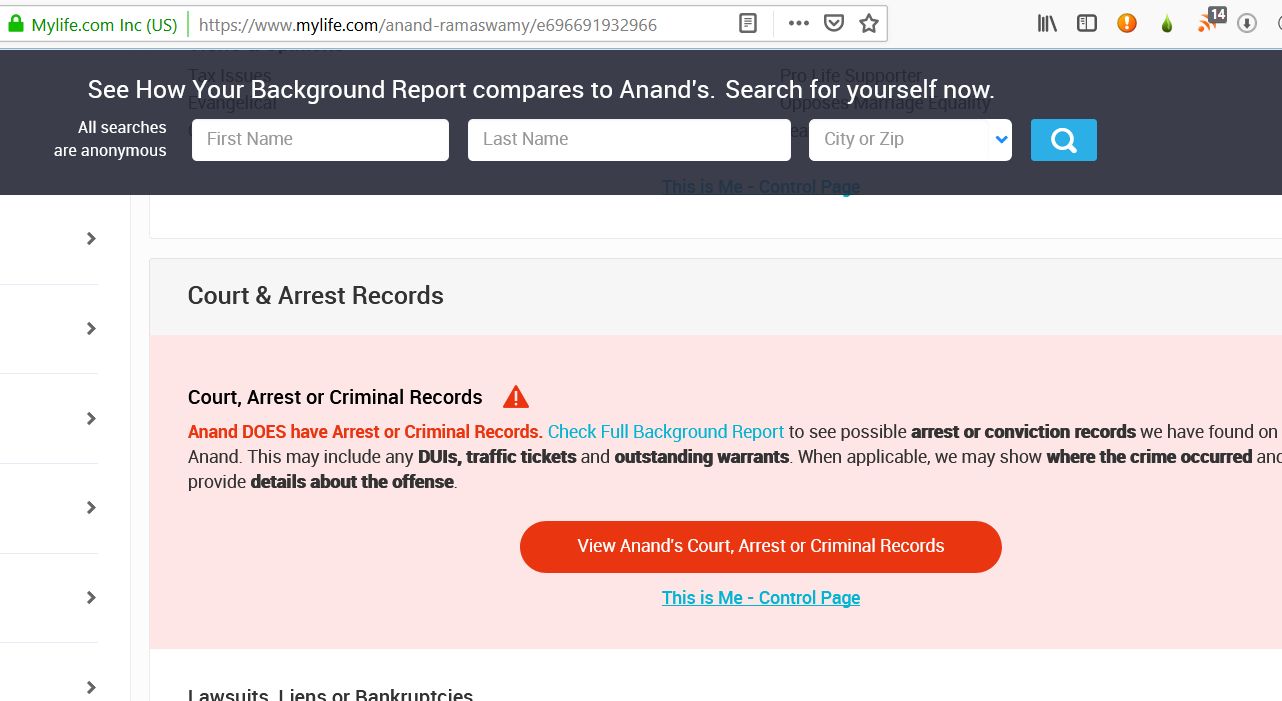 Does that mean Qanon has taken down Anand Prakash Ramaswamy? Since late 2017, it was documented that AUSA Ramaswamy had covered up the State Bureau of Investigation case file, and had committed subornation of perjury which both are federal crimes.
Does that mean federal prosecutor AUSA Ramaswamy is a criminal or civil liability to Brian's federal criminal case or has he been arrested for his crimes? This writer will update you upon any new information that comes our way.
This is what was said in the document filed by the United States attorney:
NOTICE OF APPEARANCE

NOW COMES the United States of America by and through Matthew G.T. Martin, United States Attorney for the Middle District of North Carolina, and gives Notice of Appearance in the above-captioned case, and states to the Court the following:

John M. Alsup is entering as lead counsel in the case of United States v. Brian David Hill, 1:13CR435-1. He is to be served with any electronic or manual filings in this case.