Author: Stanley Bolten
Brian D. Hill, formerly of USWGO Alternative News had finally gotten the publicity he deserves with the YouTube videos about him being tortured into falsely pleading guilty and being held hostage by DisHonorable Judge Thomas David Schroeder, they are over 10,000 views and one video has over 100 likes. The information is credible and backed by solid uncontested evidence.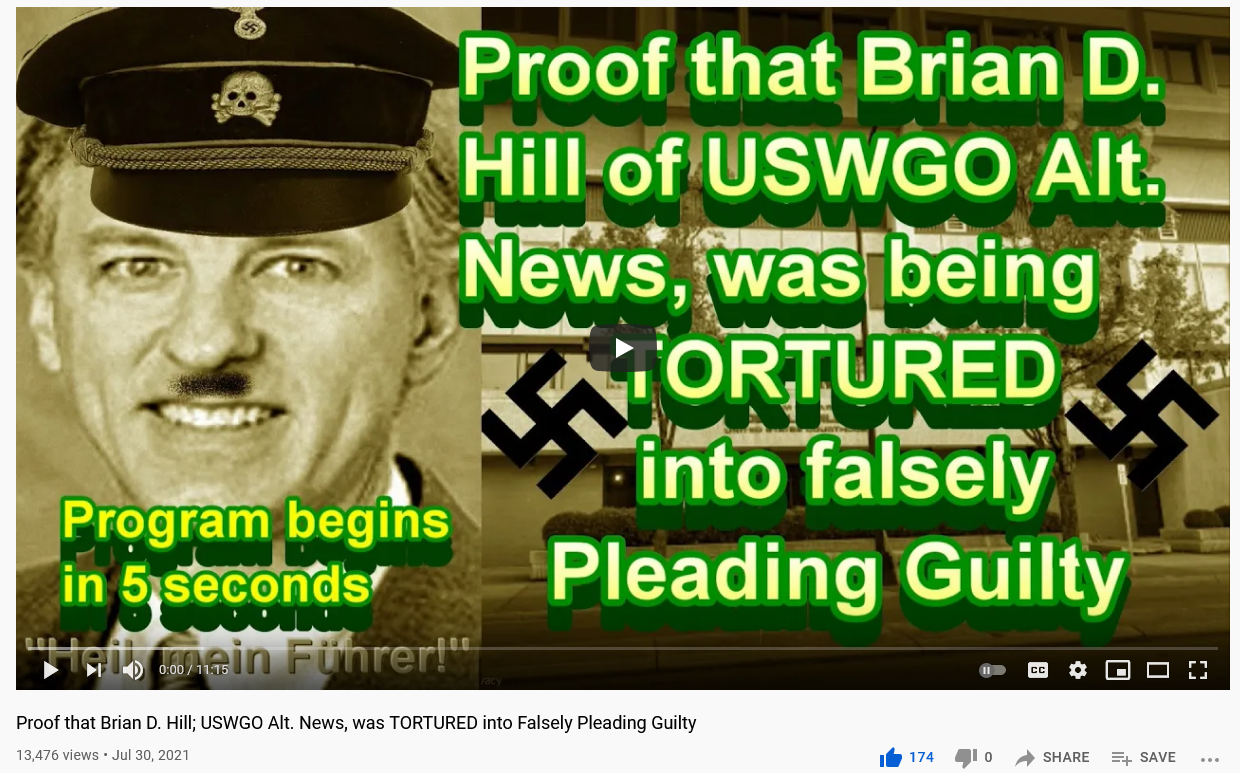 It had 13,476 views and 174 likes.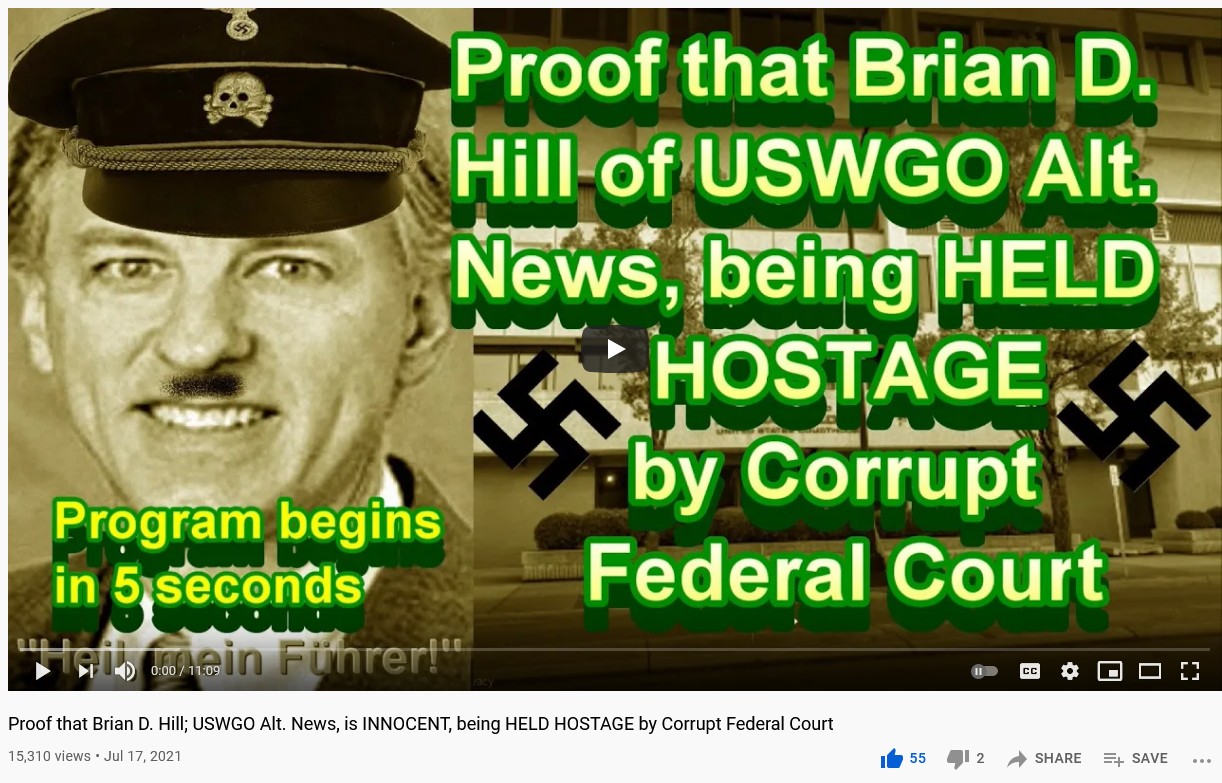 It had 15,310 views and 55 likes, 2 dislikes.
This information had also been submitted to hundreds of staffers who work for the U.S. Congress, and was also emailed or faxed to Rep. Marjorie Taylor Greene (R-GA). Here is a PDF with the email which was sent to over 40 staffers. The emails were all split due to email server limitations. Over 400 Congressional staffers were emailed about the videos. See https://justiceforuswgo.nl/wp-content/uploads/2021/08/roundcube-webmail-to-all-members-of-congress-the-torture-of-january-6-protesters-the-same-had-happened-to-brian-d.-hill-who-was-patient-zero_redacted2.pdf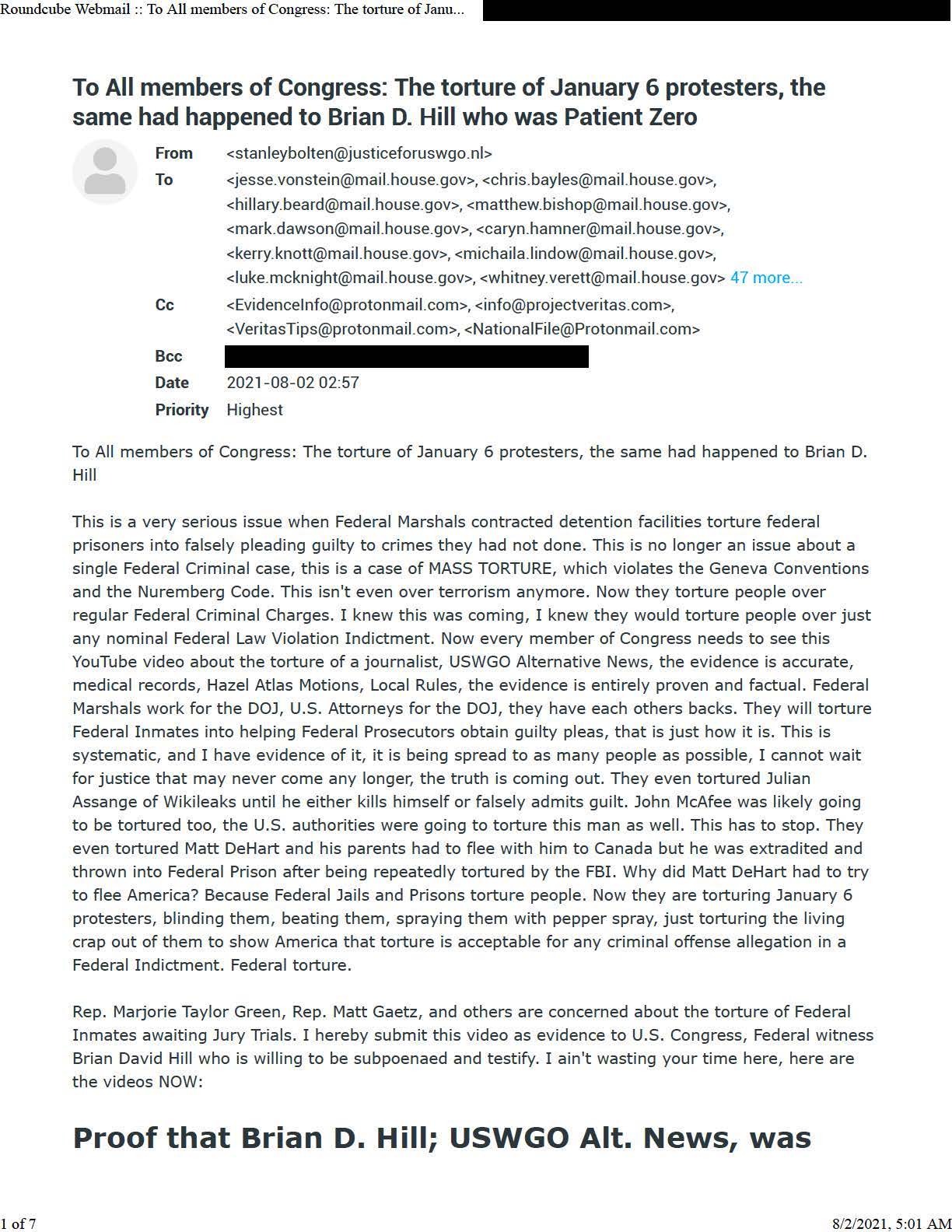 A special FAX was sent to Rep. Marjorie Taylor Greene. Also with the YouTube videos.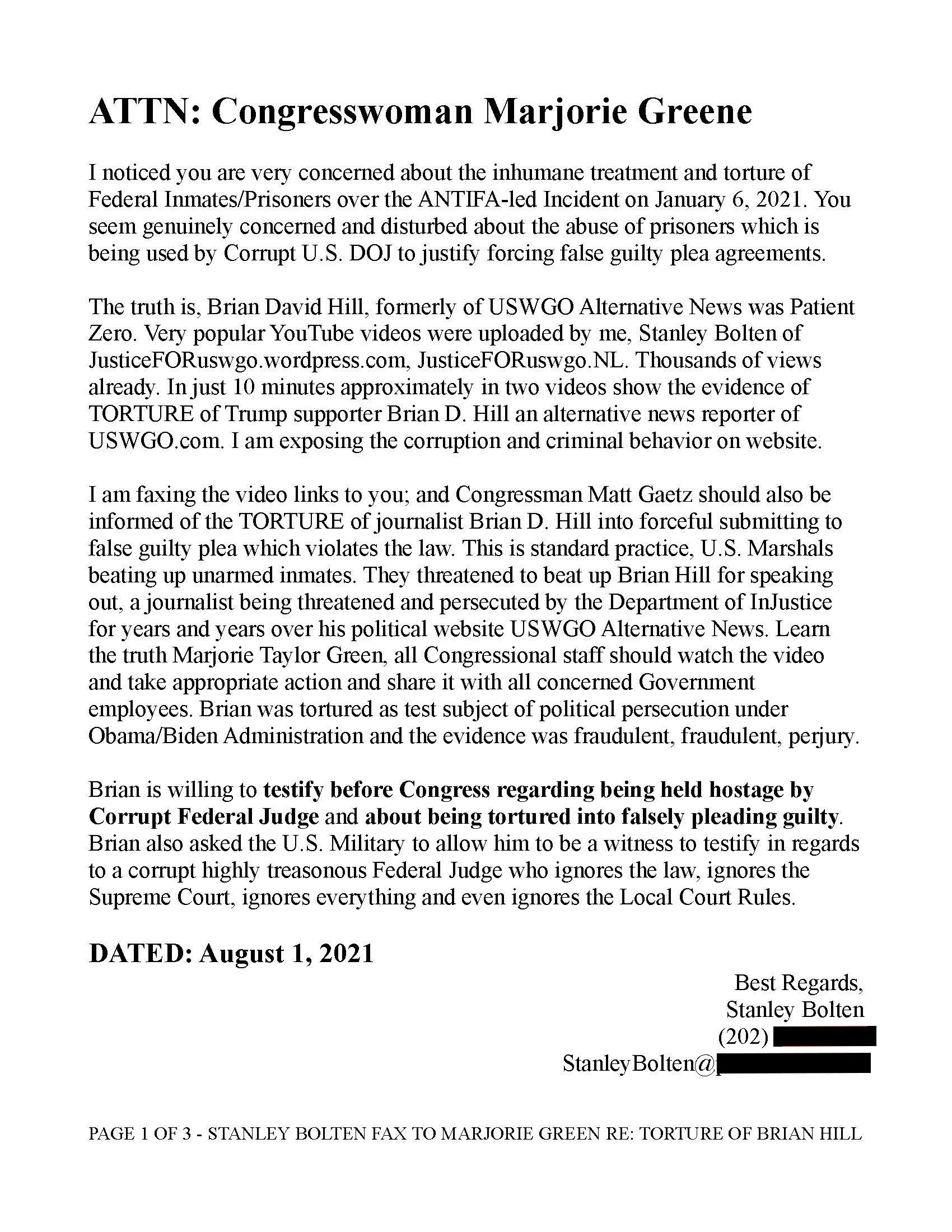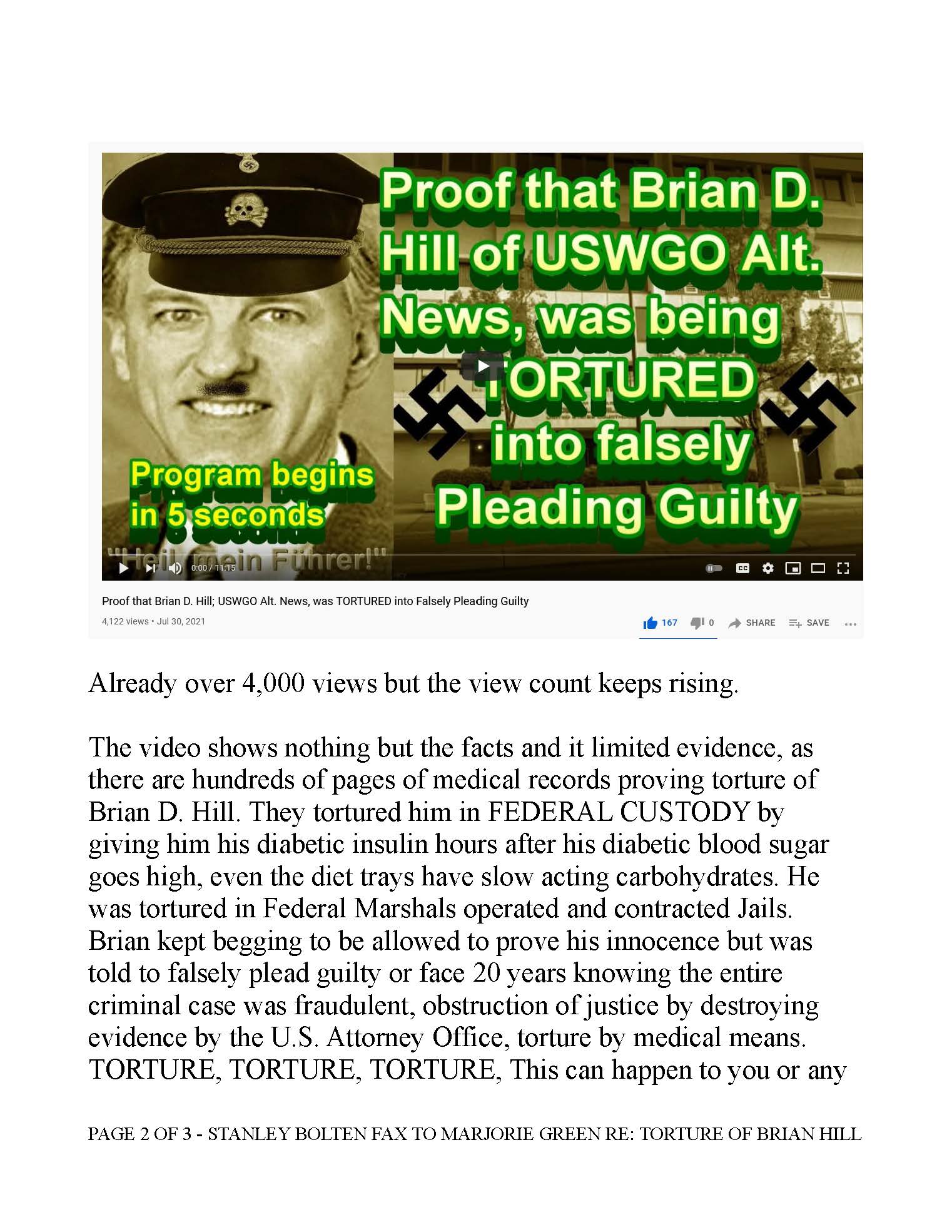 The fax was sent when that video was around 4,000 views, now the video has over 13,000. That FAX is exactly right. It keeps rising in the number of hits.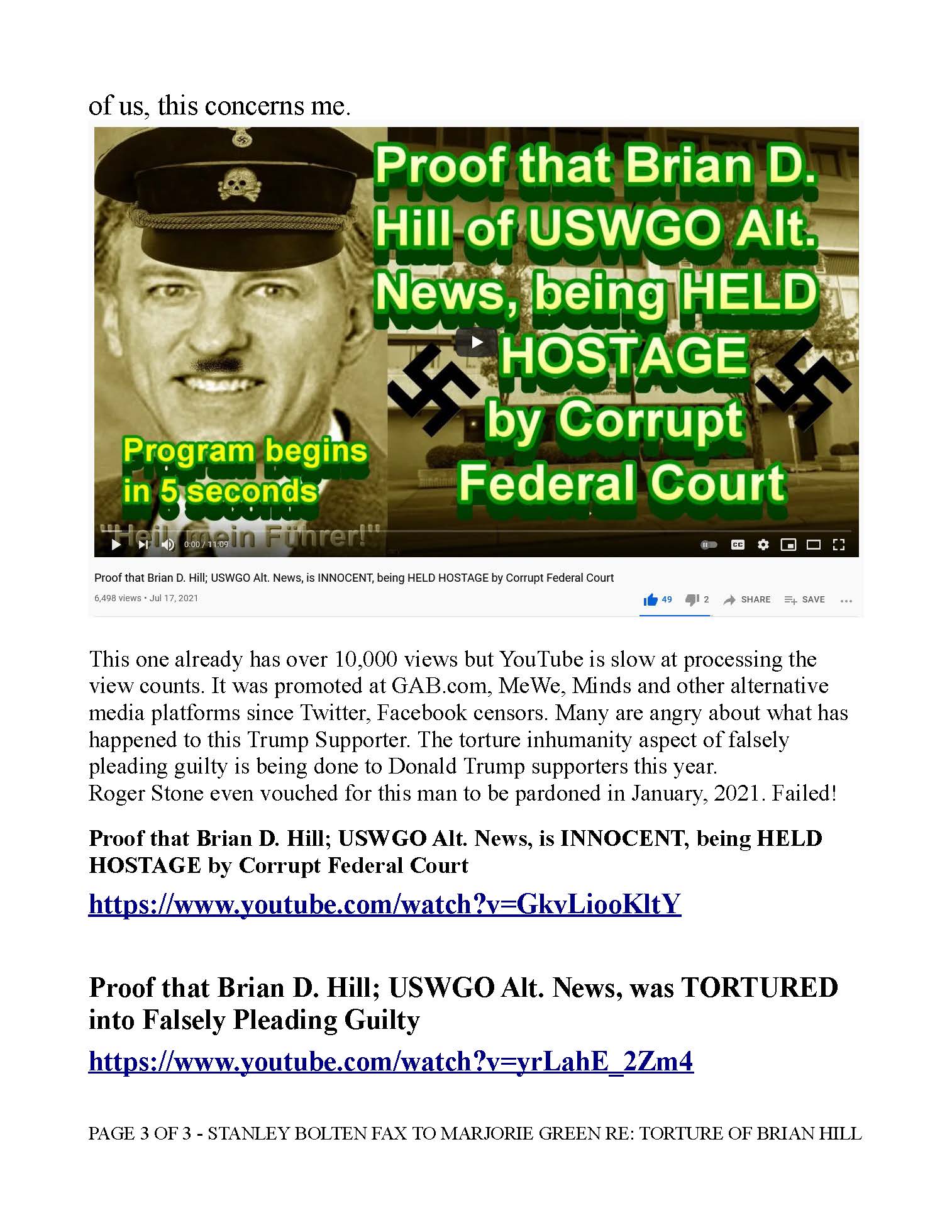 Yes, and now it is at over 15,000 views.