Author: Stanley Bolten
Attorney Norm Pattis made a good point yesterday during the EMERGENCY TRANSMISSION of The Alex Jones Show, of Infowars, about the whole child pornography set up operation attempt which was used to enrage Alex Jones into saying things out of anger and emotion on The Alex Jones Show on June 14, 2019. Out of his emotional and angry remarks, they dubbed him a "threat to the administration of justice" in the CORRUPT Supreme Court of Connecticut. See article: Connecticut Supreme Court rules against Alex Jones who had been set up with child porn, ranting about it. Then used the child pornography set up attempt and Alex Jones's emotional remarks to bar him from being allowed to be granted a motion to dismiss a defamation lawsuit on the basis that Alex Jones made statements which were protected under the First Amendment of the U.S. Constitution, also known as the anti-SLAPP law. Essentially, child pornography was used as a WEAPON to prevent Alex Jones from dismissing the lawsuit against him by anti-SLAPP law. From our analysis and Attorney Norm Pattis's remarks, it gives us the indication that child porn was partially at fault and the angry emotional remarks by Alex Jones in response to the child porn set up attempt which was live on his radio show broadcast was used as the main cause of barring him from succeeding on a anti-SLAPP motion to dismiss. Because of that issue alone, Alex Jones was not given a fair trial under Due Process of Law, was told he will have to pay $1 BILLION of U.S. Dollars in damages, and that the intent of the verdict was to shut down Infowars and turn it into a Woke media organization. See the archive.org archive of the video to protect it from being disappeared at a later time. The intent of the elite was to shut down Alex Jones for the rest of his life where he may likely kill himself as his only way out. Brian D. Hill of USWGO Alternative News spoke of suicide after he was set up with child porn in 2012. YES, CHILD PORN IS A WEAPON, AND PEOPLE CONTINUE TRYING TO BAN OUR ARTICLES AND BAN ME FROM MANY POLITICAL GROUPS. Even got banned from sending emails from Protonmail. They don't want to believe that child porn is a weapon used by the communists to shut down their political opposition. They can plant this filth on any of us at any time, and call the police or FBI on people to where they find the child porn which was planted with the intent of assassinating the characters of political opponents. Character assassination is cheaper for the black hats rather than actually killing somebody, tactically or strategically. The deep state rather assassinate the character of the truth teller than physically killing the truth teller which the murder could draw suspicions and then having to cover it up.
Yes if you read this right, YES, child porn was the ultimate weapon used to prevent Alex Jones from having the civil case dismissed pursuant to the anti-SLAPP statute.
So whoever had emailed child pornography to Alex Jones had succeeded in it's purpose or intent, it's METHOD-OF-OPERATION as was outlined by the statements released from the Political Hackers Squad in the year of 2013. See the video of Melissa Melton warning about the Political Hackers Squad.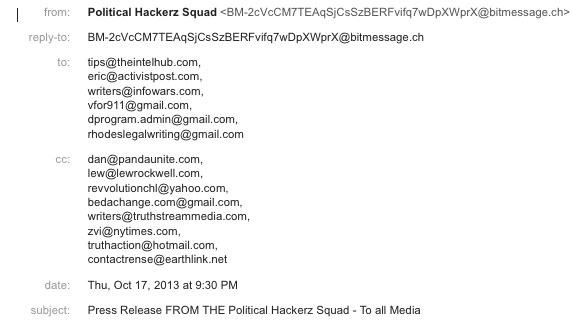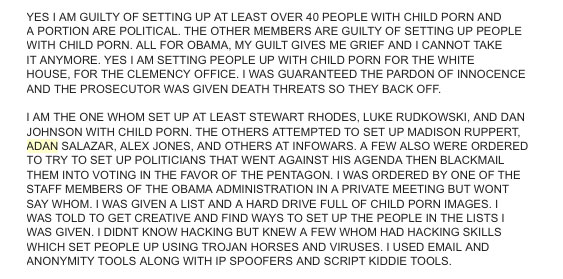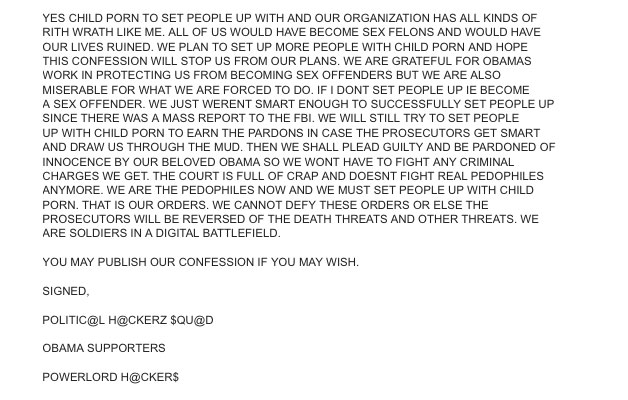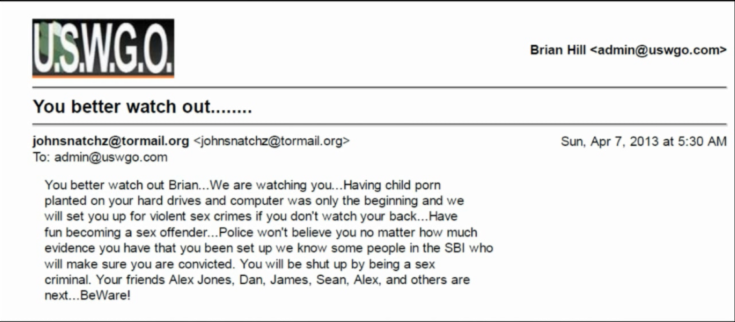 YEAH, it said: "we know some people in the SBI who will make sure you are convicted", like the 454 files downloading with the eMule program between July 20, 2012, and July 28, 2013, computer seized on August 28, 2012. Whoever sent the tormail.org child porn threatening email knew about the downloading on emule.exe at the North Carolina State Bureau of Investigation (SBI).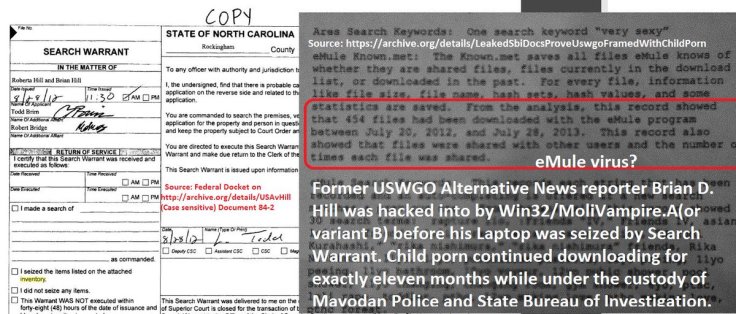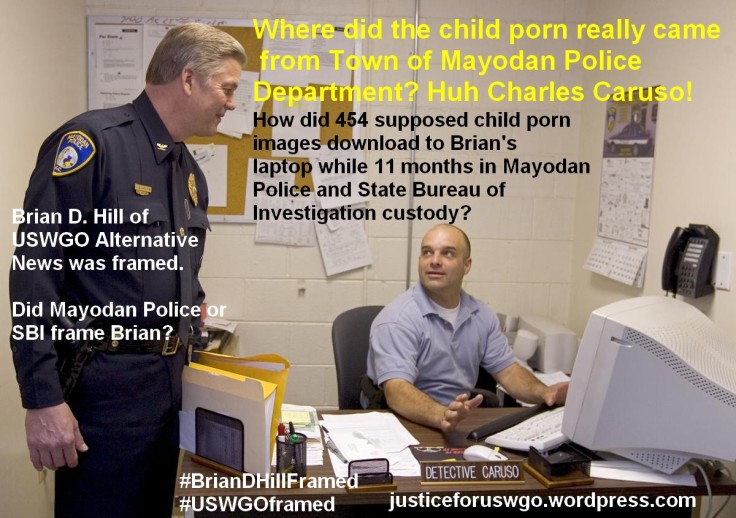 Look at the threatening email directed at Alex Jones trying to say nasty stuff in the tormail message.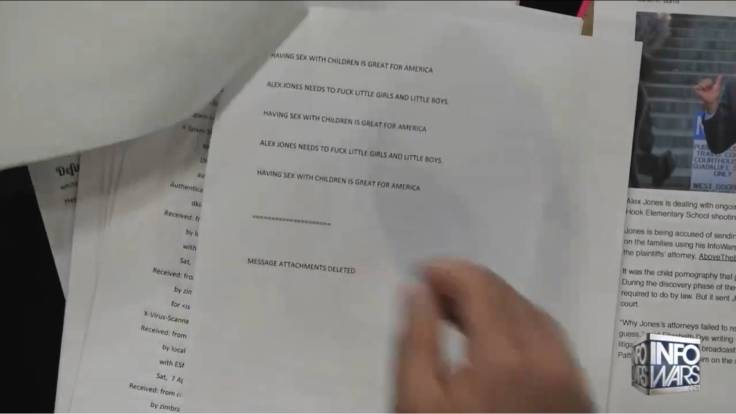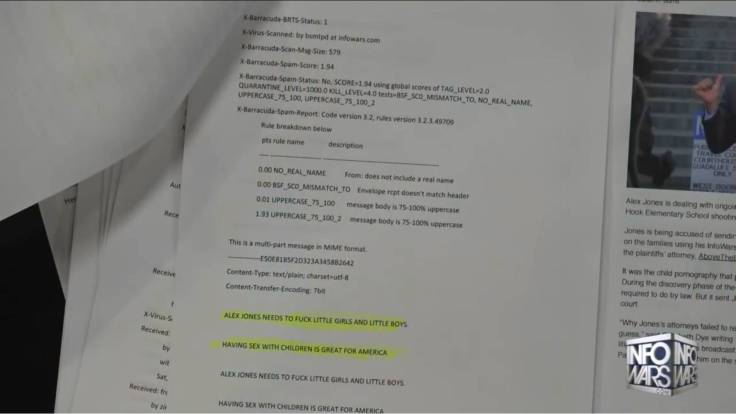 Whatever you believe is going on, the evidence makes it clear. It is clear that somebody, may be likely from the POLITICAL HACKERS SQUAD, sent child pornography to Infowars knowing that they get so many emails that they wouldn't have the time to vet through every message. Then attorney Chris Mattei (luckily for him!!!!!, suspicious???) demands millions of infowars.com emails as part of the discovery process then sifts through the emails contents which inevitably finds the child pornography. Sounds exactly like a proclaimed tactic of the Political Hackers Squad which Melissa Melton had spoke of in 2013 before she married Aaron Dykes at a later time, and became Melissa Dykes. Prior to that, her name was Melissa Melton and her warnings came true about a "political hackers squad" who wanted to frame patriots with child porn. Whoever did this, likely that group of hackers, had succeeded against Alex Jones by him losing his anti-SLAPP motion to dismiss the Sandy Hook defamation case against Infowars, Free Speech Systems, LLC. Archived article quotes from Planet Infowars of a statement by the Political Hackers Squad.
Here is quoting what exactly they said, copied and pasted from THW:

== We Shall Set Up All Political Activists, Alternative Media, And Libertarian Politicians With Child Porn Starting Soon ==

WE ARE RESPONSIBLE FOR SENDING CHILD PORN TO LUKE RUDKOWSKI'S, DAN JOHNSON'S, STEWART RHODES, AND TONS OF OTHER PATRIOT'S EMAIL ADDRESSES. THIS IS NOT OVER, WE PLAN TO PUT CHILD PORN IN EVERY PATRIOTS EMAIL AND THEN MAKE EVERY PATRIOT A SEX OFFENDER FOR LIFE. WE ALSO PLAN TO SEND CHILD PORN TRICK EMAILS AND EVEN HACKERS TO SEND CHILD PORN TO EVERY PATRIOTS COMPUTER THEN CALL THE FBI WITH LOWER LEVEL MINIONS UNTIL EVERY PATRIOT AND ALTERNATIVE MEDIA OVERLORD IS RAIDED THEN CHARGED WITH CHILD PORN. WE SHALL GET MULTIPLE CONVICTIONSS AND WIN. HAHAHAHAHA!!!!

SIGNED,

POLITIC@L H@CKERZ $QU@D

OBAMA SUPPORTERS

POWERLORD H@CKER$

Although this comment alone does not verify that they are the perpetrators of the tormail attacks but does show that this group spokesperson or individual is claiming involvement in the attacks against liberty activists and alternative media heads. It also claims libertarian politicians as well as activists and alternative media. Also a few alternative media websites have gone down. USWGO Alternative News has disappeared since September 2012 with muffled or hardly any explanations as to why the founder had decided to shut down his website out of the blue, then FederalJack has had all their dns and name server records from the domain name registrar wiped causing every visitor to federaljack.com to reach a not found browser error.
It is clear that Alex Jones was found guilty at the Sandy Hook defamation trial not because of a fair and impartial court trial, but was found guilty without being given the benefit of anti-SLAPP provision protections because of the attempted child pornography set up. Then Attorney Chris Mattei used Alex Jones's emotional angry remarks (which any of us can have if we are almost framed with child porn filth) as asserting that he was a "threat to the administration of justice" and threatening a officer or officers of the court over a simple angry rant about almost being framed with child porn. It is all very clever and goes along with the claims by the Political Hackers Squad in 2013, and there was even an informative post on Planet Infowars warning about this dangerous Obama supporting group. Child porn is a weapon, they admitted in their alleged claims that they were directed by the Obama Administration to frame their political enemies with these filthy dirty child abuse files entitled the legal term "child pornography".