Author: Stanley Bolten
The sex allegations and character assassination operations by the Deep State ($hadow government, intentionally added dollar sign since the shadow government is about money, control, enslavement, and power) are escalating like never before. Used to be such character assassinations were conducted more secretly, slowly and delicately so that such criminal allegations would easily stick with the stigmatization. Now it is escalating in a full out intelligence war against individuals who are a target because that person is considered a political threat, an enemy of the state. The false rape allegations or false sex allegations (sex espionage also known by the CIA agents as "SEXPIONAGE") or even false criminal allegations have escalated against political targets. They are now targeting child protector and rescuer named Tim Ballard (who was against the pedophile rings and actively worked against them) who was the character of the man in the movie "Sound of Freedom" against child sex trafficking, played by actor Jim Caviezel. They have escalated it to famous former actor liberal named Russel Brand. Even in 2019, the mainstream media started painting Alex Jones as a CHILD PORNOGRAPHER PEDOPHILE in a Sandy Hook lawsuit. These character assassination operations are increasing rapidly within the last 5 years. They will use sex operatives to falsely claim rape or plant child porn using hacking tools. Whatever is at their disposal. Then the defamation lawsuit against Donald Trump over a rape allegation by Jean Carroll where Donald Trump claimed his innocence but lost the lawsuit (jury ruled guilty of defamation for claiming innocence) even though the jury didn't find there was evidence proving actual rape. The character assassination operations are increasing more quickly than ever before.
https://www.theguardian.com/culture/2023/sep/16/russell-brand-accused-of-sexual-assault-and-emotional-abuse
Russell Brand Lashes Out at The Trusted News Initiative Over Latest Coordinated Attacks – The Same Media Conglomerate Sued by The Gateway Pundit and Others Earlier this Year | The Gateway Pundit | by Jim Hoft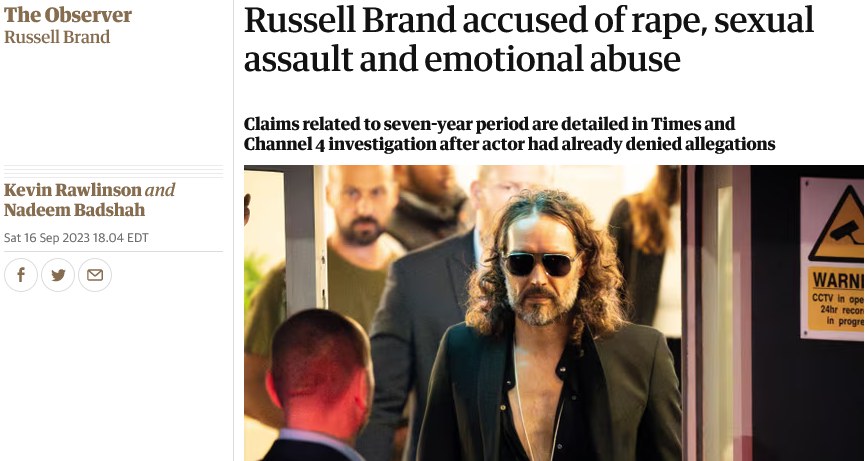 https://www.thegatewaypundit.com/2023/09/tim-ballard-says-hes-suspicious-false-allegations-made/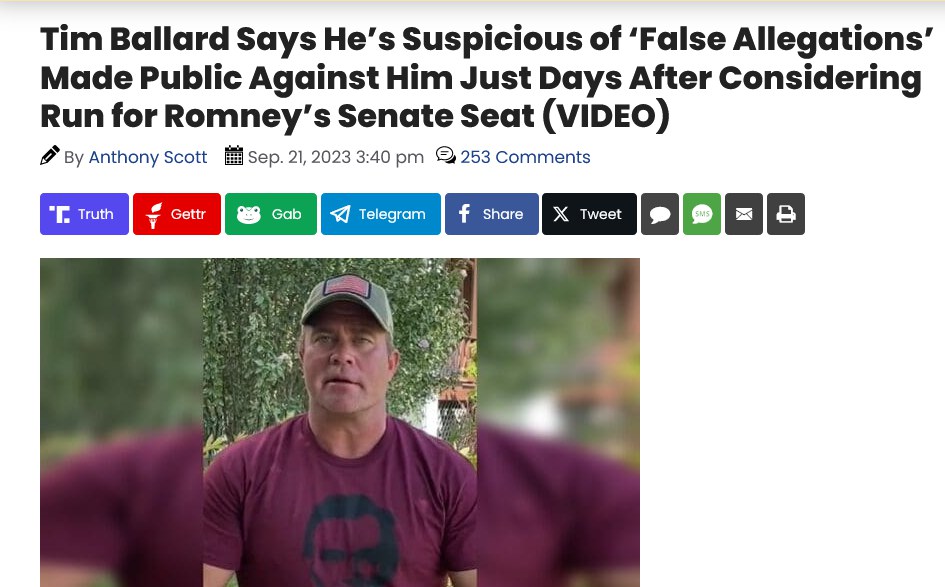 CAN OF WORMS: Infowars Targeted By Child Porn And MSM, Not The First Time Alternative Journalists Set Up – Activist Post https://www.activistpost.com/2019/06/can-of-worms-infowars-targeted-by-child-porn-and-msm-not-the-first-time-alternative-journalists-set-up.html
A former CIA staff person or CIA case agent named Mike Glover had admitted that the CIA can frame people ([sic.] with crimes) and paint people in a weird way, his words and not ours. This was in an interview with Glenn Beck. Watch the video and see the partial transcript of his words below.
42:55
…and look to give CIA credit there's a lot of these type of things they do which benefit our intelligence understanding uh whether it's you know framing people or putting them in a weird way. The the benefit exists. The problem is the CIA because it's not held accountable for a lot of these things because they could stamp covert action on the document, they could literally classify anything at any time period they want where nobody because it's a compartmentalized operation, nobody will have access to that. It's called a Special Access Program (sic. SAP). I mean there I've been involved in special access programs in the military were only a handful of people in my own organ…organization knew about it and so when you're part of a SAP program when it's covert action when you have no obligation to communicate what you're doing to Congress to people and it's just something that's done in the basement of a building inside of Langley headquarters that is a problem…

Mike Glover in interview with Glenn Beck, Ep. CHILLING: Veteran DESTROYED by Deep State. Are You Next? | The Glenn Beck Podcast | Ep 184
The Mike Glover interview on the Glenn Beck podcast was used in the documentary: The DEEP STATE can Frame You – the Documentary. See article: The DEEP STATE can Frame You – the Documentary – Justice for Brian D. Hill of USWGO Alternative News
Used to be they targeted (with character assassination operations) not-as-famous individuals such as Brian D. Hill (USWGO Alt. News) with a child porn set up and same with Matt DeHart of Anonymous/Wikileaks. It was easier to make them appear to be creepers and have people just think they were guilty or think they were bad people who deserve to be shunned and scorned. It was easier back then about a decade ago when this was not a well known tactic, like not well known by the average American citizen. They tortured Matt DeHart and sprayed or poured bleach on Matt while he was incarcerated by the Feds, with severe torture methods to get him to plead guilty to child porn when they were after him over his intelligence evidence he had possessed. They tortured him into falsely pleading guilty. Same with Brian D. Hill. They tortured him as well by depriving him of diabetic insulin and delayed his diabetic insulin causing his blood sugars to run a lot of high blood sugar levels. They wouldn't let Brian manage his own insulin, and jail nurses arrived only at certain times intervals every day at these federal detention facilities to even give out insulin after testing blood sugars. Even sleep deprived him for a certain period. They deliberately tried to torment Brian. They refused insulin-to-carbohydrate ratio but instead waited for his diabetic blood sugars to run high then treat his high blood sugars which is more dangerous. They tortured him and made him want to kill himself, they forced him to falsely plead guilty just like Matt DeHart. The CIA, FBI, DOJ, and NSA all know how to conduct character assassination operations. They know what they are doing, they aren't stupid. It's bad for America what they are doing.
https://nationalpost.com/hacker-creeper-soldier-spy-the-story-of-matt-dehart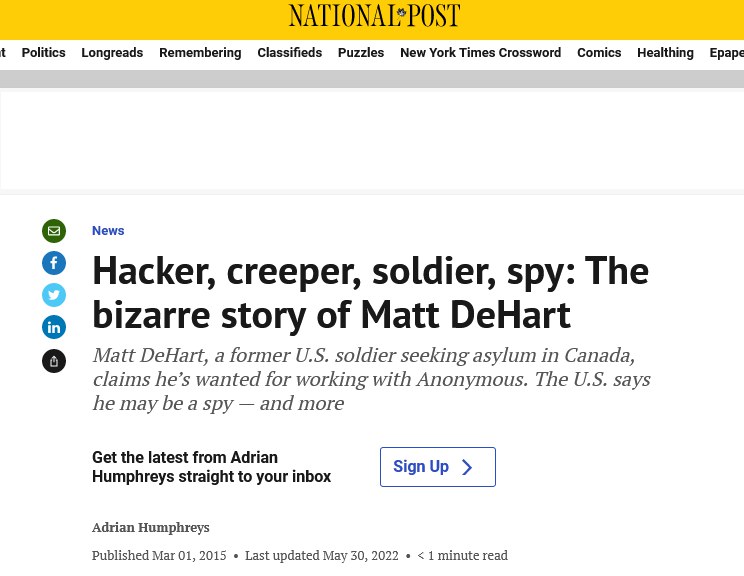 https://web.archive.org/web/20160704013046/https://wearechange.org/case-brian-d-hill/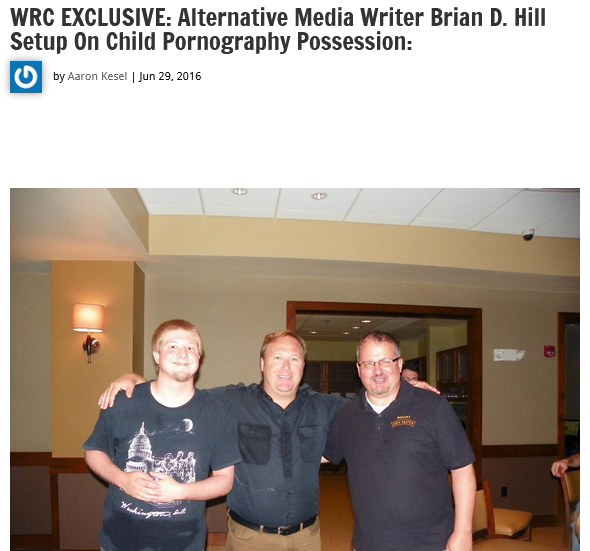 Then they are trying to target Owen Shroyer for being a journalist and are trying to paint him as somebody who took part in some kind of "insurrection" or "riot".
https://www.thegatewaypundit.com/2023/09/breaking-dc-prosecutors-seek-120-days-prison-owen/?utm_source=rss&utm_medium=rss&utm_campaign=breaking-dc-prosecutors-seek-120-days-prison-owen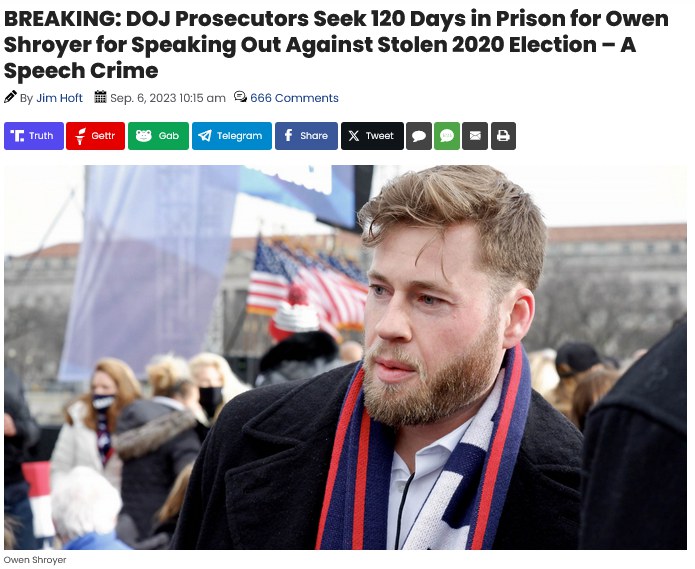 They used false sex allegations against Julian Assange to imprison him as revenge for founding WikiLeaks and for all leaks that he took part in uploading to the WikiLeaks website.
https://www.npr.org/2019/11/19/780743412/swedish-prosecutor-ends-investigation-into-julian-assange-over-rape-claims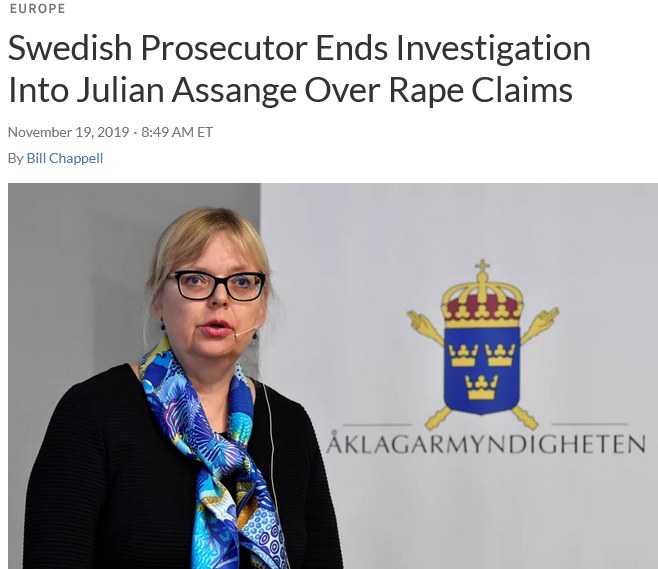 Then there is sex allegations against the former Mayor of New York City and it is Rudy Giuliani. There is no end to the politically charged sex allegations because of the social stigmatization surrounding sex charges and sex allegations. The need to separate from somebody being accused of a sex misconduct or sexual allegation. The Deep State knows what they are doing, they use sex crimes allegations to destroy the messenger to 'hopefully' (their hope, not mine) in their intent to destroy the message by destroying the messenger. They want to ruin the messenger.
https://www.theguardian.com/us-news/2023/sep/20/rudy-giuliani-grope-cassidy-hutchinson-claim-january-6-trump-aide
https://www.bbc.com/news/world-us-canada-65606131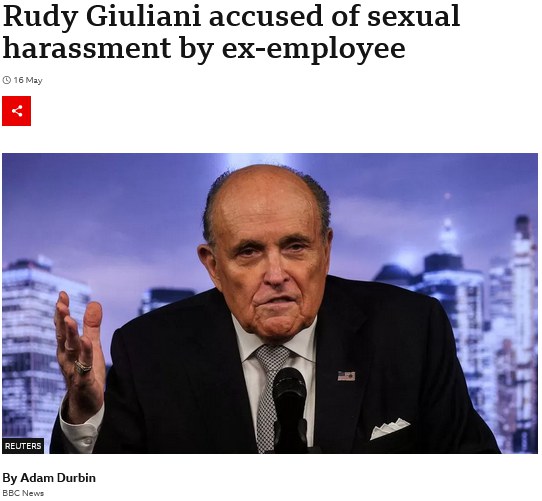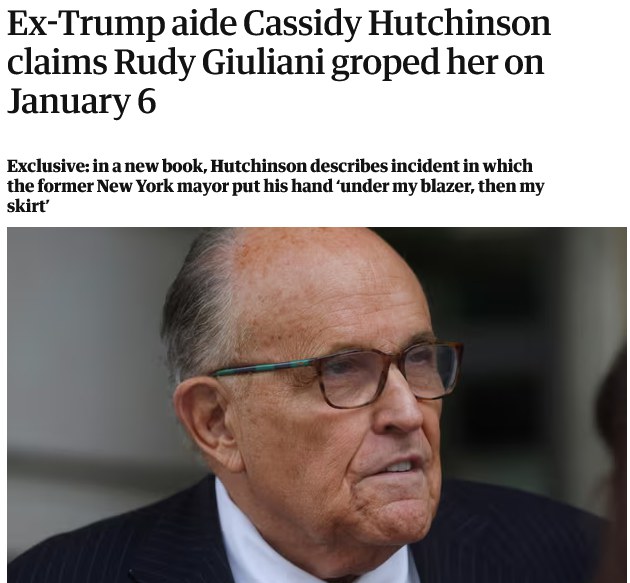 Then there is an article attacking James O'Keefe and calling him a "womanizer". So the sex allegations will never stop, they must go as far with coming after more and more people to make everyone scared of the United States Government. They are trying to make out like James is a bad person for getting a lot of truth out.
https://www.msn.com/en-us/money/companies/youve-been-served-project-veritas-sues-founder-james-okeefe/ar-AA1h860U

Then to put the cherry on top of the cake, the last sex allegation character assassination operation documented, there is Sharyl Attkisson who claimed that the FBI threatened to plant child porn on her husband's computer. It is happening to so many people now, it won't be easy to convince people that these allegations are true or will stick. The more get framed and the more who get lied about to get a criminal allegation, the less mass of people will believe these type of allegations.