by Laurie Azgard
Received an email forward from Brian's mother, that the filing had been received by the U.S. Supreme Court as of July 9, 2020. The filing concerns a letter sent by Brian D. Hill of USWGO alternative news giving consent for any lawyer, law professor, or legal advocacy group to file an amicus curiae or brief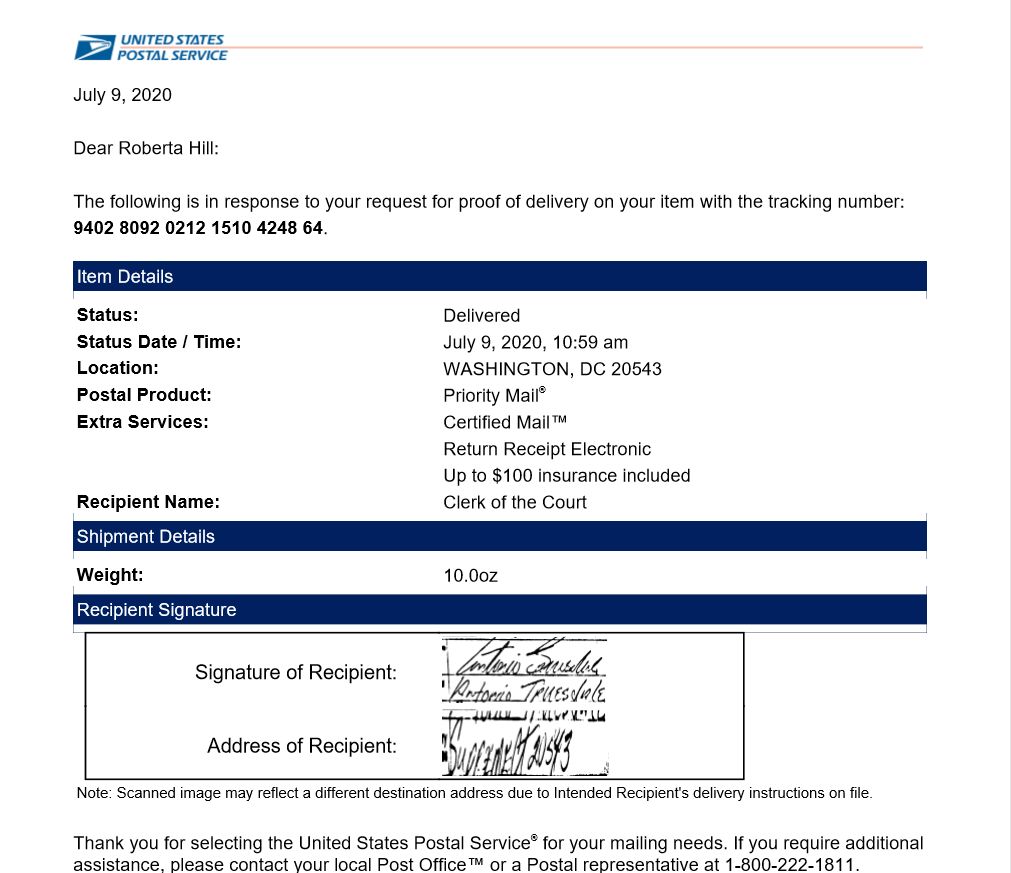 The return receipt which is pictured above proves that the Supreme Court had received Brian's letter asking for more time to allow the universities and law schools, legal advocacy groups, and lawyers to file any amicus curiae briefs in support of the national issues such as 'fraud upon the court', judges not acting on pending motions, and jurisdictional issues as well as prosecutorial misconduct.
See previous post: USWGO news reporter Brian D. Hill files Amicus Curiae/Brief extension; consent with U.S. Supreme Court giving lawyers more time to file briefs in SCOTUS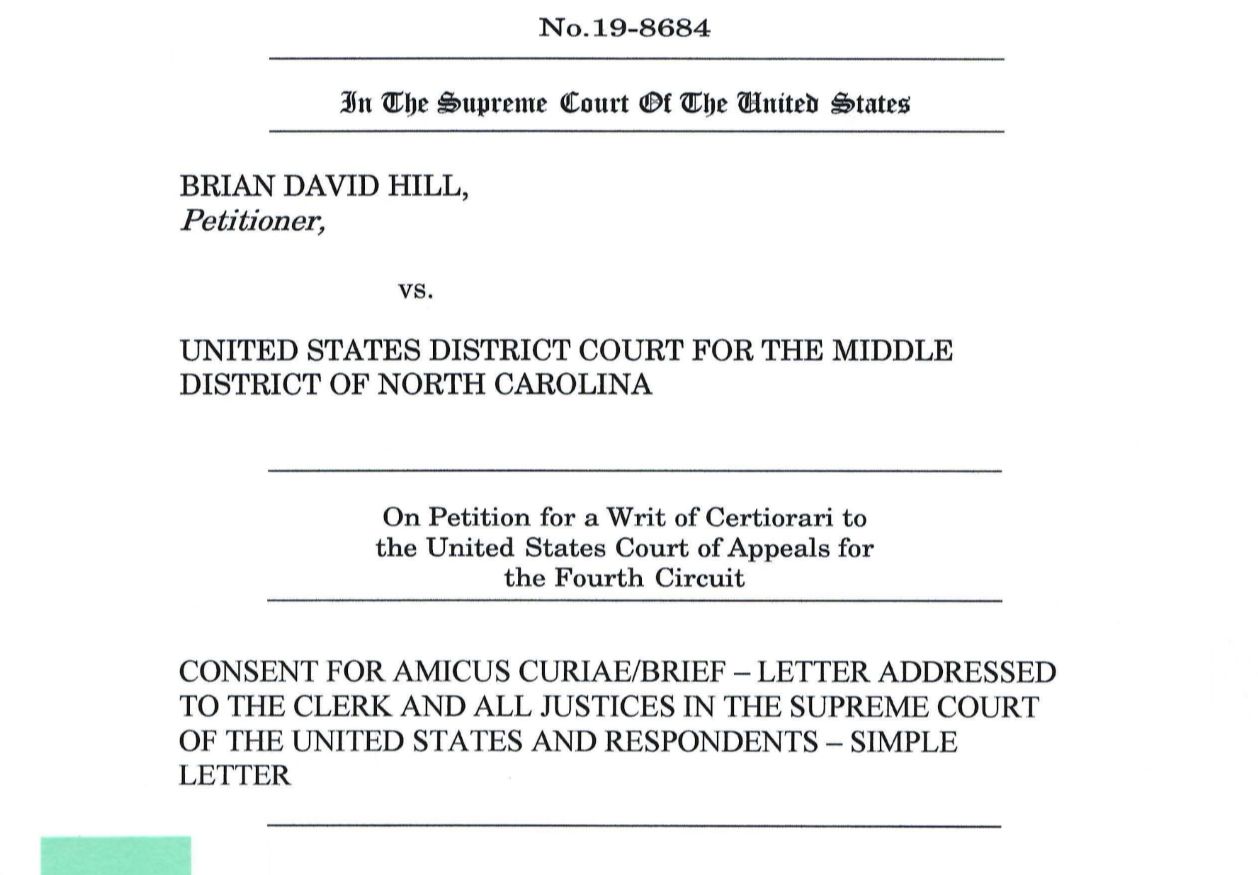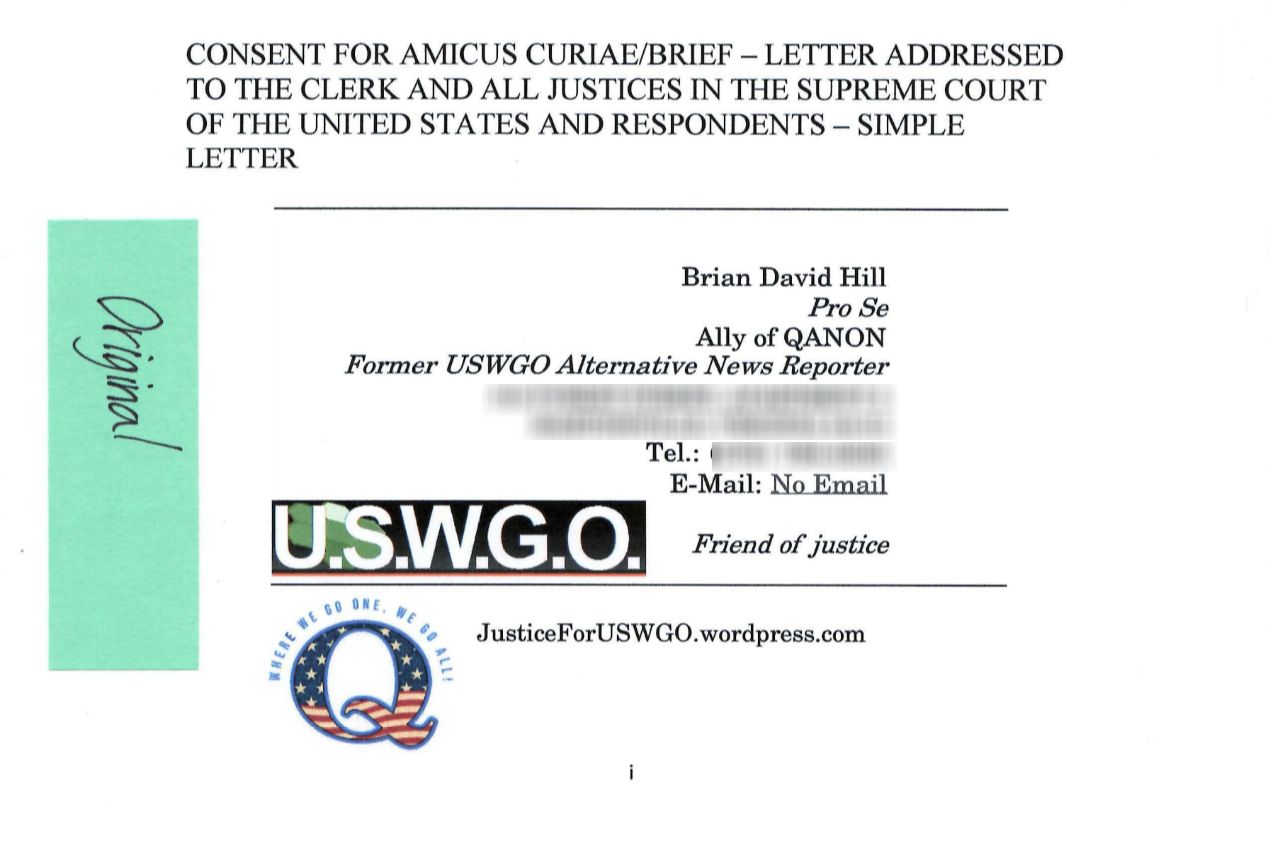 Comment request was sent by colleague Stanley to the public-information-officer [PIO] of the Supreme Court by email and is awaiting a comment from any justices or the clerk as to Brian's letter.
Also as the U.S. solicitor general Noel Francisco will soon receive a copy of Brian's originally filed letter, it will be interesting what the government's response will be if there is to be any at all. The USPS treacking number confirms that the U.S. attorney office in Greensboro, NC, had received their copy of the letter. The tracking numbers are referenced in Brian's affidavit of service.
We will give further updates as to what is going on with this Supreme Court case.