Flashback: USWGO News Brian Hill petitions Supreme Court for rehearing to rule on Fourth Circuit denying mandamus on Judge refusing to act on motions; and Supreme Court throws out USWGO News Brian D. Hill's case, Brian is writing the White House asking for FULL PARDON
by Laurie Azgard
The U.S. Supreme Court had finally docketed former USWGO alternative news reporter Brian D. Hill's petition for rehearing, after two months of filing in October 15, 2020, in mid-December the filing went live and is scheduled for the next judicial conference on January 8, 2021. This is in regards to Brian's writ of mandamus for DisHonorable Judge Thomas David Schroeder refusing to act upon pending uncontested motions for sanctions at the time.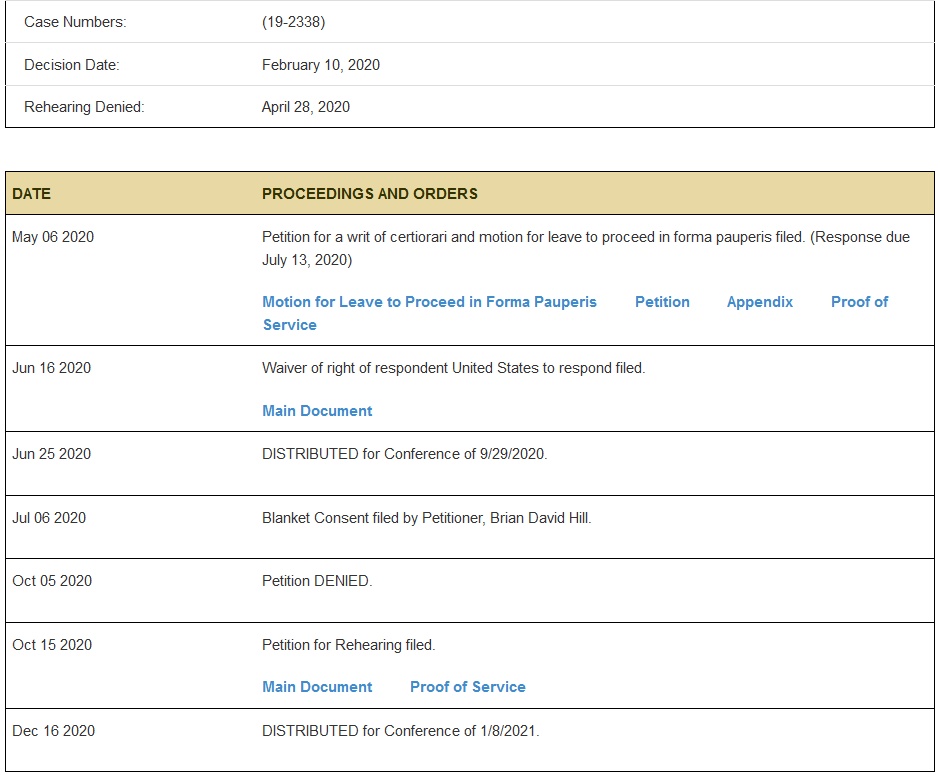 Links to the official Supreme Court documents and mirrored backups on the "Justice for Brian D. Hill of USWGO Alternative News" campaign blog.
Petition for rehearing filed, proof of service
Mirror: Petition for rehearing filed, proof of service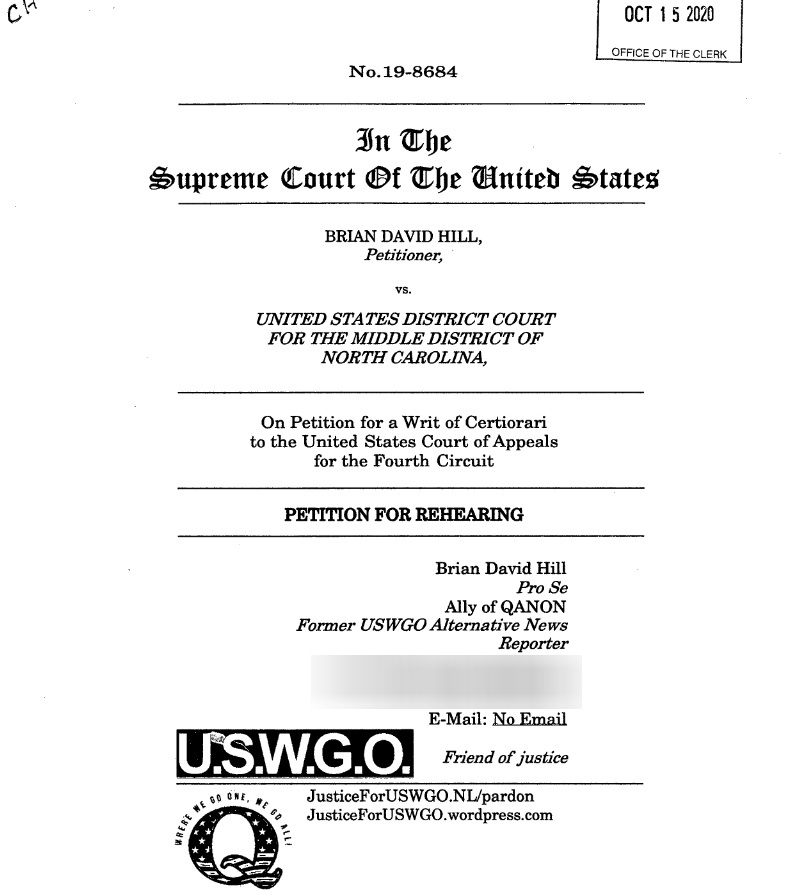 Even though Judge Schroeder threw out his "motions for sanctions" on the frauds upon the court, the Supreme Court should continue the case to make a historical decision as any favorable case law may end up helping Brian in the long run push for vacating his wrongful convictions, as well as the wrongful supervised release violations.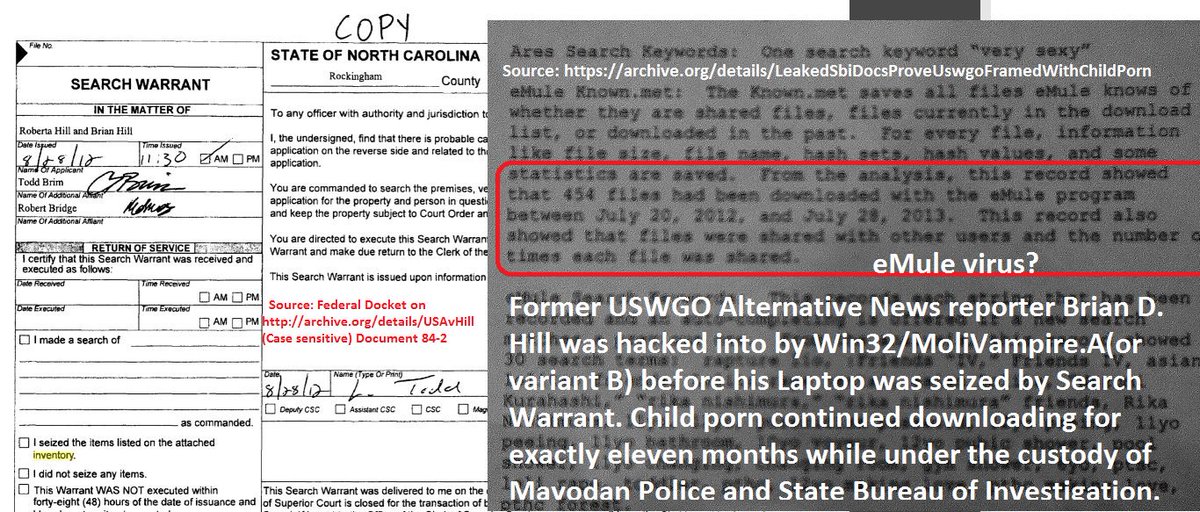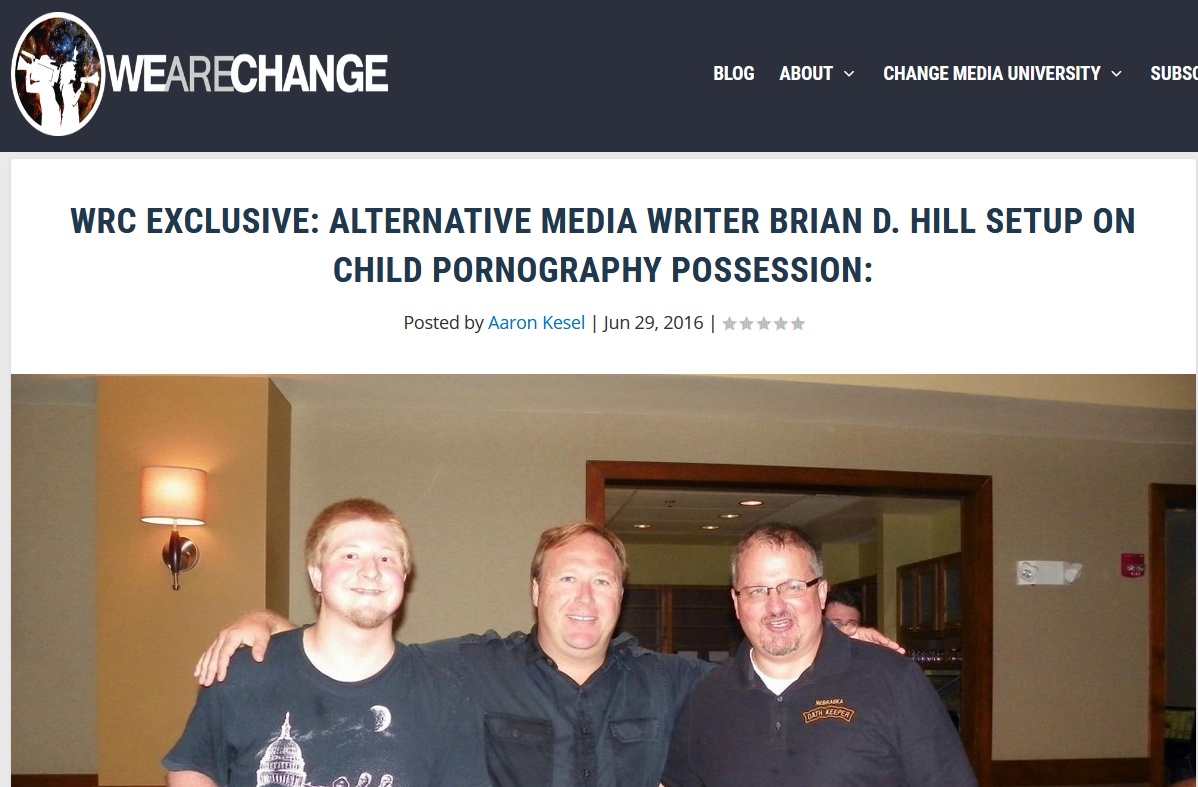 Brian is clearly not guilty of his original federal charge back in December, 2013. We Are Change as well as ActivistPost had reported that Brian had evidence that he was framed with child pornography planting as similar attempts were made on Alex Jones to other alternative media activists.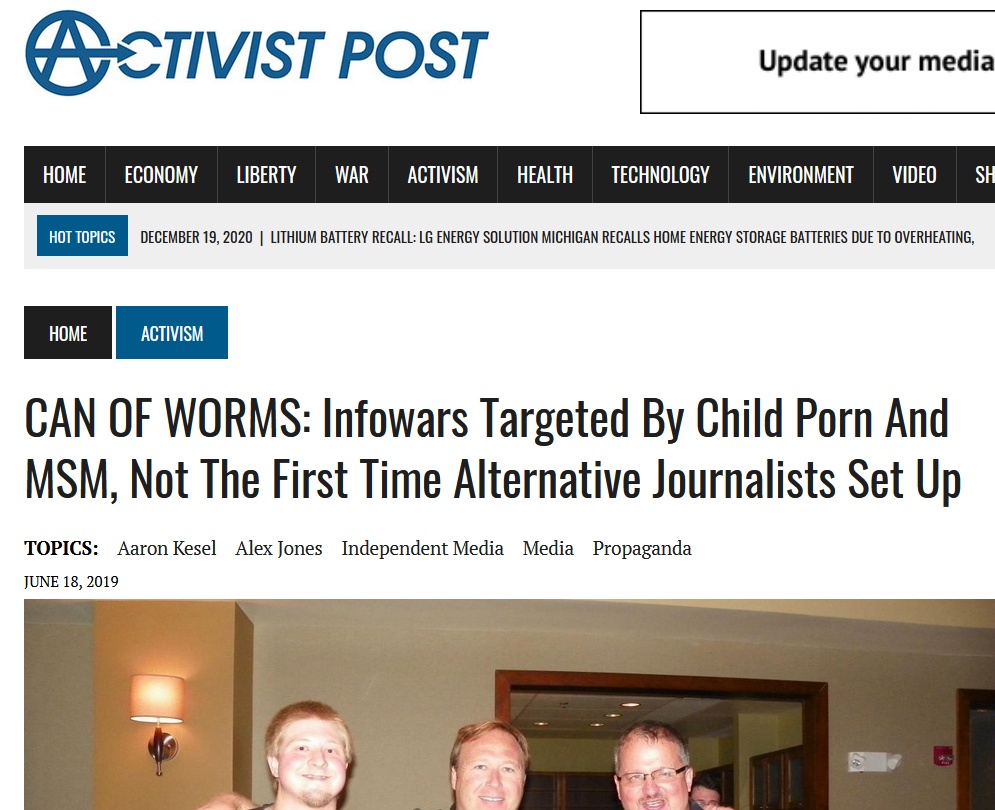 It is clear that the Supreme Court must act, even if just one time in one of his certiorari petitions which include any future petitions that he files with the Supreme Court for his federal criminal case.
The courts of appeals and the U.S. district court have all but failed Brian in every way, shape, or form:
U.S. Appeals Court dismisses 2255 Habeas Corpus Actual Innocence and Fraud claims; unpublished short opinion as always, denies certificate of appealability – Justice for Brian D. Hill of USWGO Alternative News
US Dist. Judge Urbanski refuses to nullify any fraudulent judgments; orders that it be transferred back to North Carolina under Adolf U.S. Judge Schroeder – Justice for Brian D. Hill of USWGO Alternative News
U.S. Judge Adolf Schroeder throws out all FRAUDS UPON THE COURT as meritless, frivolous, in North Carolina – Justice for Brian D. Hill of USWGO Alternative News
It is unheard of for a criminal/civil litigant to lose ten different federal appeals unless they were extremely frivolous and meritless, or that the entire court of appeals is corrupt to the core.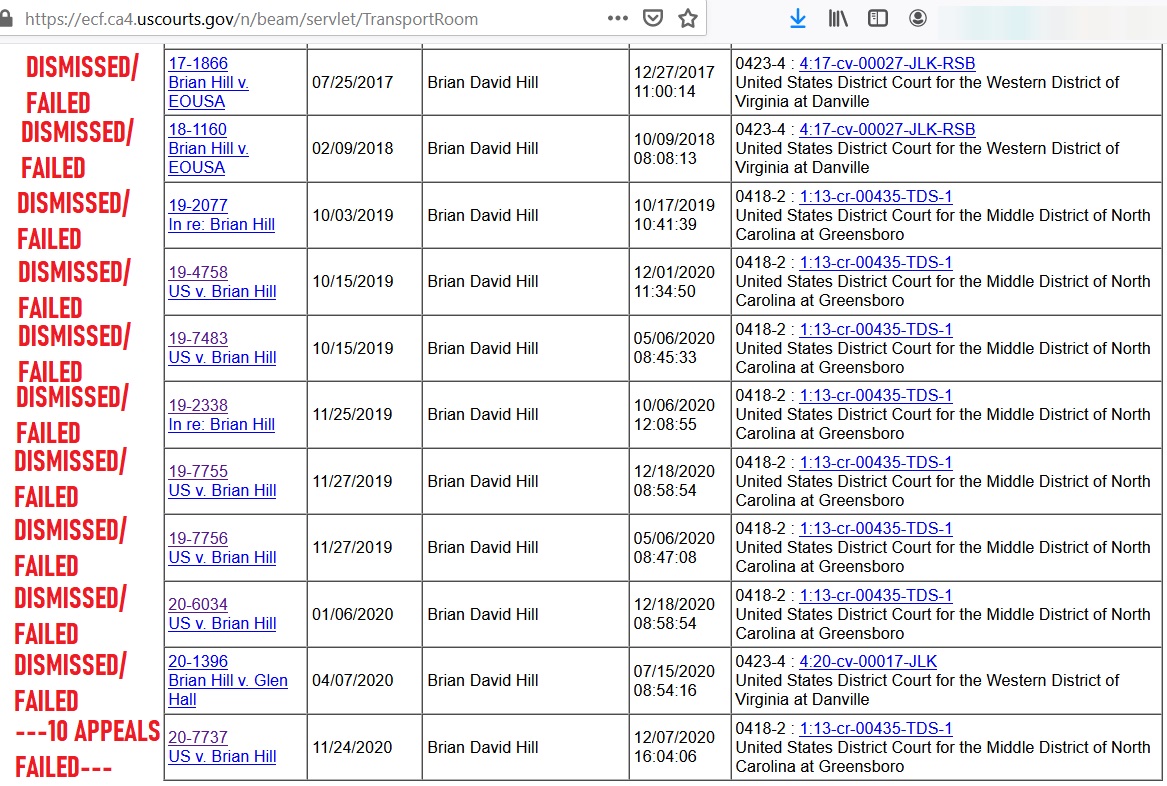 When you actually read each appeal brief of Brian's cases, it does not seem so meritless as they may act as though it is while they ignore all evidence, witnesses, and case law favorable to the defendant against the corrupt U.S. Government. Each appeal brief was well typed out, had the case law authorities, and pointed to the evidence and pages of the evidence and the arguments. It is clear that something is wrong with the U.S. Court of Appeals of the Fourth Circuit.
The U.S. Supreme Court should act to end this endless nightmare of Brian D. Hill. Brian is a virgin, he is no Jeffrey Epstein, he is no Joe Biden. Brian has autism and was just simply an alternative media blogger who pissed off the wrong politicians and deep state swamp globalists here. He clearly pissed off the pedophile rings. Possibly Chief Justice John Roberts is one of the compromised people.