Author: Stanley Bolten
Articles are coming out saying that Mike Lindell had filed a petition in the U.S. Supreme Court allowing States to come in and overturn the results of the rigged election of 2020. Now they are saying that there is no lawsuit, no petition filed, and no evidence of such petition being filed by Mike Lindell before Thanksgiving as promised. I know for a fact that filings were covered up by the Clerk of the U.S. Supreme Court, Scott Harris. Covered up in Brian D. Hill's case, so they might as well have covered up Mike Lindell's as well??? Time to ARREST Clerk Scott S. Harris for covering up filings mailed to the U.S. Supreme Court.
See Update — Mike Lindell still has not filed Supreme Court Election Integrity Complaint… – CITIZEN FREE PRESS and Update: Lindell Supreme Court Election Integrity Complaint – UncoverDC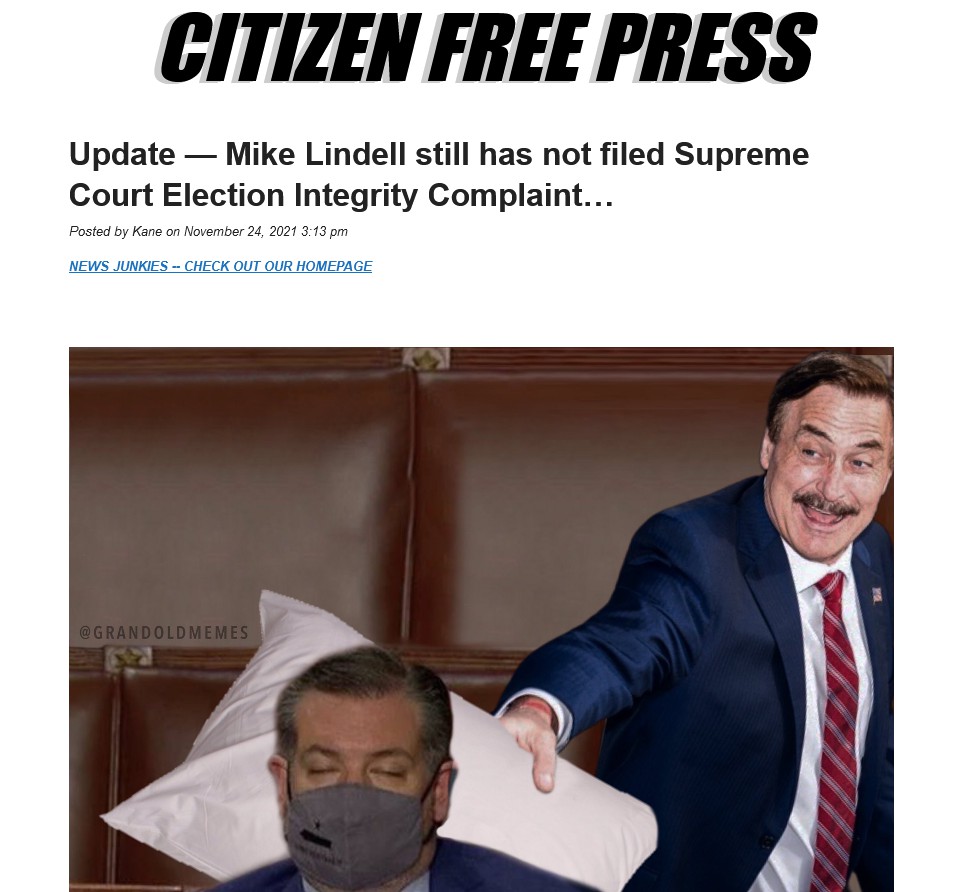 Here is what I think is going on here. I think the Corrupt Clerk of the U.S. Supreme Court Scott Harris might be up to no good again. He covered up multiple filings in the case of Brian David Hill and his three petitions before the Supreme Court. In violation of Federal Law with no reason, no excuse, not even contacting Brian at all, not returning his seven phone calls.
See U.S. Supreme Court throws out Trio Petitions for Certiorari and Mandamus; Clerk covered up EMERGENCY MOTIONS and DELAY LETTERS; Violated 18 U.S. Code § 2071; formal CRIMINAL COMPLAINT; request for IMPEACHMENT PROCEEDINGS – Justice for Brian D. Hill of USWGO Alternative News
Here are the filings which the CLERK SCOTT S. HARRIS had covered up, here are the pictures: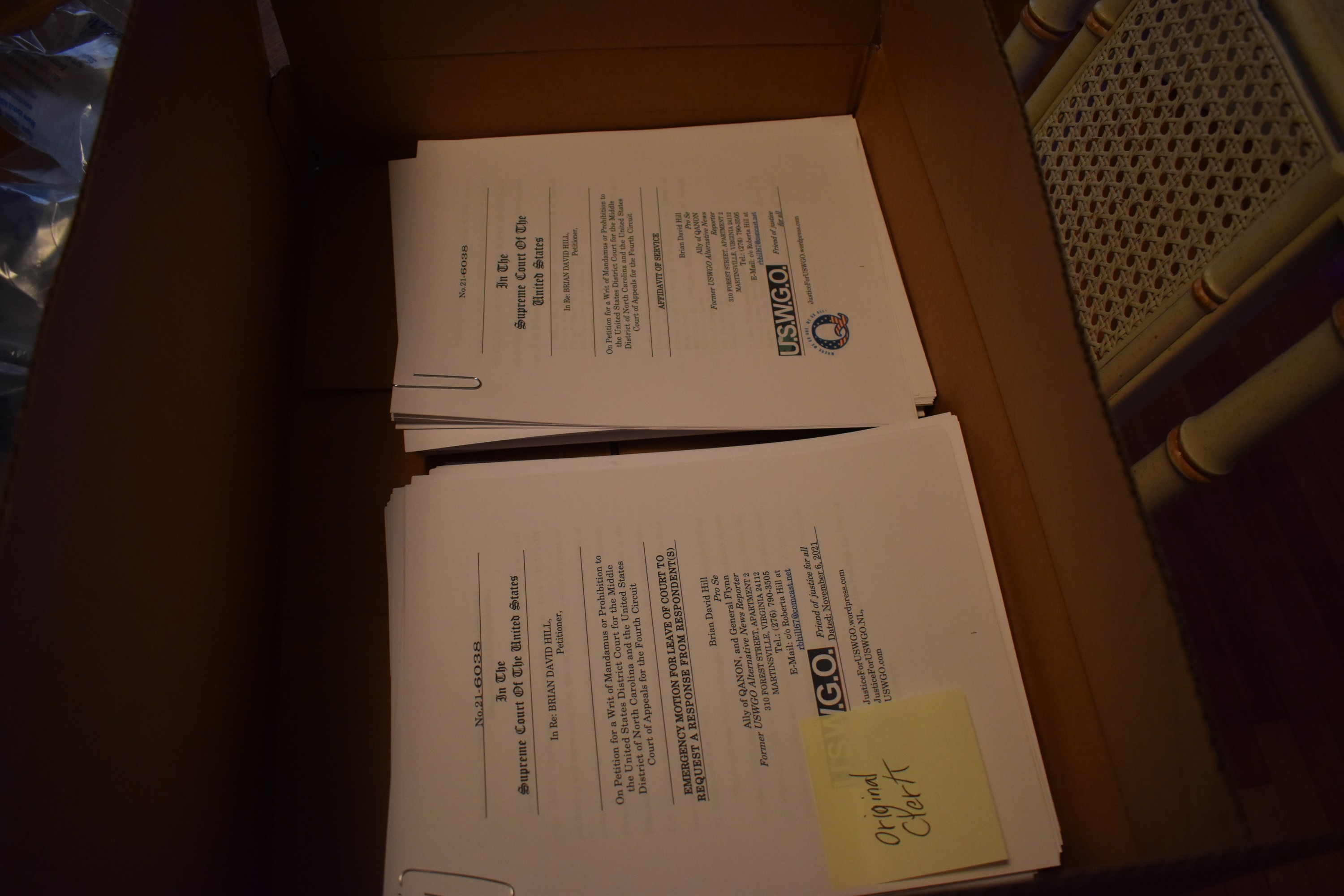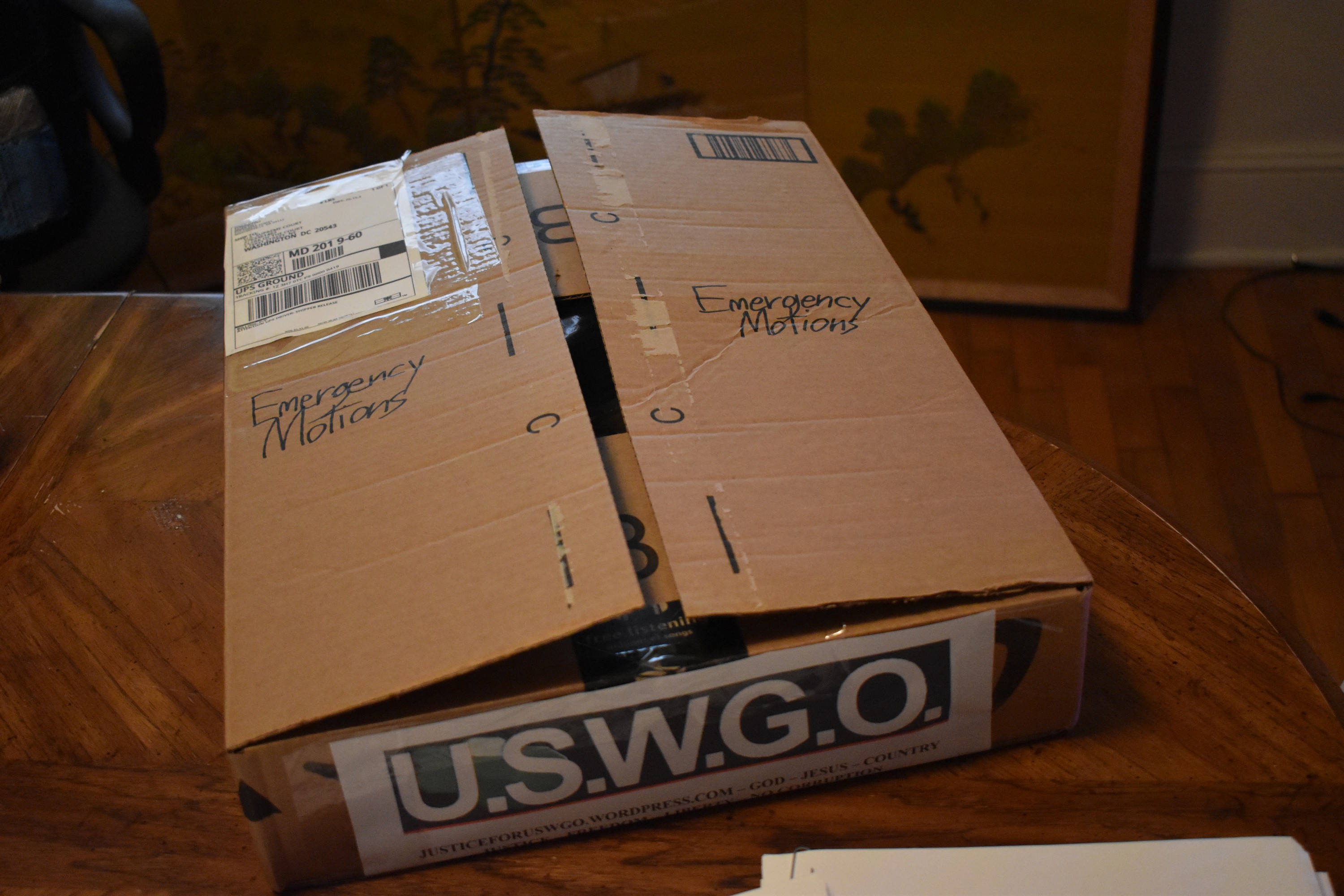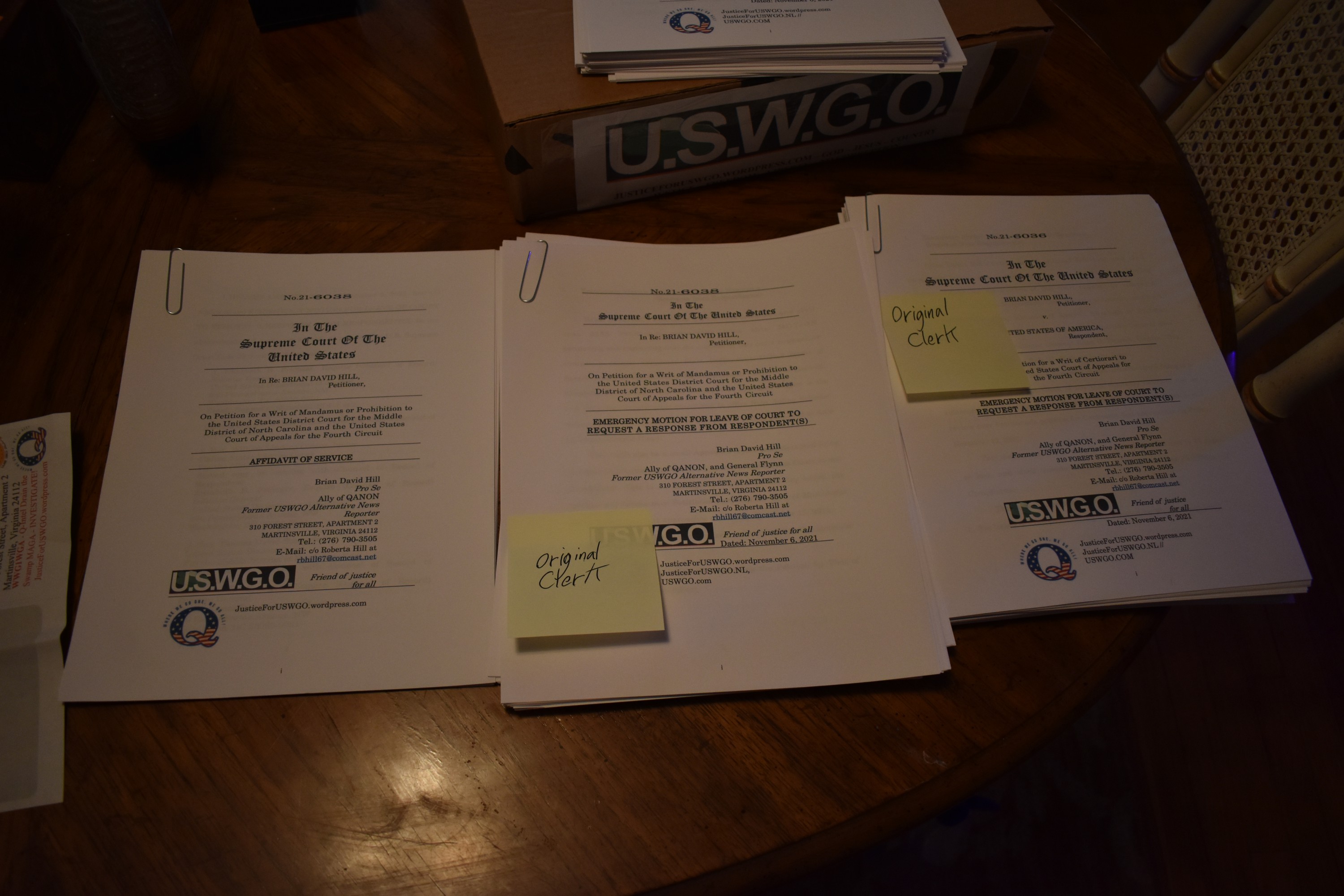 All of those papers were disappeared, covered up, like paper shredded or destroyed, HUNDREDS OF PAGES DESTROYED BY SCOTT S. HARRIS OR HIS FLUNKIES. They destroyed hard work and effort. Scott S. Harris is DEMON, AN EVIL MAN. An EVIL CLERK who DESTROYED EMERGENCY MOTIONS. They can do this to Mike Lindell as well. I been trying to warn the American people but they rather plug their ears and cover their own eyes because they don't want to believe that Brian D. Hill was really framed with child pornography after being involved with Alex Jones and Stewart Rhodes.
The audio recordings further proving the Clerk of the Supreme Court is corruptly covered up filings was outlined in Brian's documentary, FEDERAL PORN WARS 2, JUDICIAL CORRUPTION.
In my opinion with a lot of evidence behind as to why my opinion is strong and may very well become a hard fact. If Mike Lindell's petition was mailed before Thanksgiving, then the Clerk made sure to not file it before Thanksgiving. The dirty tricks played by the Clerk's Office, they are dirty tricksters. It is my opinion for now, but may become a fact later if the Clerk does decide to cover up that filing of Mike Lindell's.
I believe the Clerk's Office of the U.S. Supreme Court is covering up or mutilating or destroying Mike Lindell's petitions, shredding them, covering them up or concealing them, like they did with Brian D. Hill's EMERGENCY MOTIONS and DELAY LETTERS for his trio Petitions in the U.S. Supreme Court. I hope it isn't true, I hope it is just speculation but the Clerk's Office did cover up, conceal, and/or destroyed Brian's box of EMERGENCY MOTIONS and destroyed or covered up or concealed Brian's delay letters.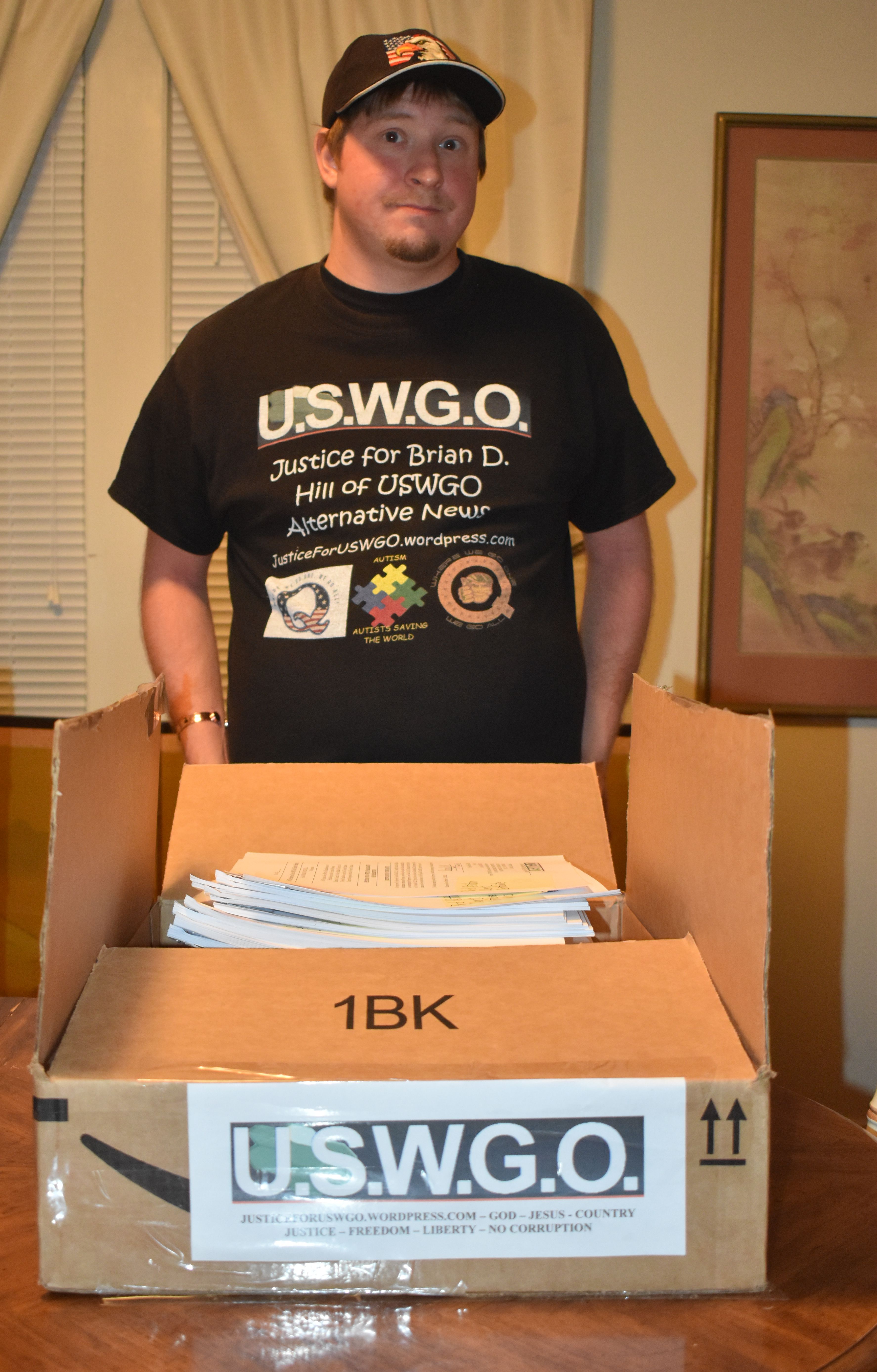 If the Clerk is so bold as to covering up Brian's motions and delay letters, they can surely cover up Mike Lindell's lawsuit petitions.
Believe me, Mike Lindell may be a victim of cover up or concealment of his Supreme Court filings. Just like with Brian D. Hill of USWGO Alternative News. I hope not but that is just how it is. We have CORRUPTION in our Federal Courts because of the CORRUPTION in the U.S. Supreme Court.