Author: Stanley Bolten
Brian D. Hill, formerly of USWGO Alternative News, had written an emergency letter to Donald J. Trump in hoping that he will be able to personally review over it. Brian had informed Trump about the corrupt CIA and Snow White operations (supercomputer system) as well as documented targeted harassment against Brian Hill and his family by the Deep State, the Black Hats. Brian has the proof that he was framed for a crime he never committed, because his computer was hacked in 2012. Brian was tortured into pleading guilty. Proof was posted online by Brian's family. It is time for @realdonaldtrump to personally review over this emergency letter, and make a decision if he becomes President of the United States again. Roger Stone did a great job trying to have Brian pardoned, but he failed. Brian no longer wishes to have to use a proxy or person (who knows Trump personally) to attempt to talk directly to Donald Trump or to convey important critical information to him, or having to use a proxy or person who knows Trump to have Trump help Brian, but rather Brian wants to talk with Donald Trump on his own. Brian wants to let Trump know that Brian needs his help, and he may be the only person to do it unless Robert Kennedy becomes President.
Brian D. Hill has proven his innocence (see censored We Are Change article) with the help of an Affidavit from Attorney Sue Basko. Brian was tortured into falsely pleading guilty and he was threatened with perjury by the corrupt U.S. District Court system in the Middle District of North Carolina. Brian's own court appointed lawyers threatened Brian with the risk of perjury if Brian is ever found innocent of his federal charge at a later time. The Federal Court system and it's U.S. Court of Appeals of the Fourth Circuit (Fourth Reich Federal Court of Appeals) is CORRUPT. The Deep State has polluted the Federal Court case law with BULLSHIT. Brian is innocent. Time for TRUMP TO ACT if he becomes President again.
Here are the files of what Donald John Trump needs to personally review over. His staff has the letter, the DVD discs, the additional evidence papers. Trump needs to personally review over these in the following order of the most important and critical information:
1. *MOST IMPORTANT* EMERGENCY REQUEST TO DONALD TRUMP CAMPAIGN4.pdf – Main letter to Donald Trump. Most important.
2. december-18-2020-emergency-secret-letter-to-president-trump-and-defense-secretary-on-evidence-of-cia-or-nsa-targeted-harassment2.pdf – Proof of CIA/NSA Deep State (managerial class, the corrupt unaccountable bureaucracy) targeted harassment
3. Roger Stone text messages screenshots printout 7-7-2023.pdf – Proof that Brian was VERY CLOSE to having a full pardon from Donald J. Trump thanks to Roger Stone. Brian was super close to getting the conviction acquitted/expunged by Executive Order, but it had failed. It failed because of January 6 (J6) diverted the President from forming an investigation into Brian's federal charge in 2021 before Donald Trump left office.
4. 70210350000057706560.pdf – Proof of delivery and receipt, signature did mention "TRUMP" but that alone does not indicate personal review by Donald J. Trump yet. We all have seen the famous Donald J. Trump signature. It was a TRUMP office, a TRUMP ORGANIZATION or TRUMP CAMPAIGN employee who did sign for it. Trump still has not indicated personal review of the letter as of yet.
5. USWGO_20230707_050618(OCR).pdf – Contents of what was mailed to Trump Campaign and what was hopefully received. If anything was missing, then it may have been fettered with during shipment.
6. Proof of mailing – USWGO_20230707_154222(OCR).pdf

CONSOLIDATED FILES OF 1. LETTER, 2. PROOFS, AND 3. BRIAN HILL & ROGER STONE TEXT MESSAGES:
EMERGENCY-LETTER-TRUMP-JULY2023.pdf (censoredcontent.files.wordpress.com)
EMERGENCY-LETTER-TRUMP-JULY2023.pdf (Justiceforuswgo.nl mirror)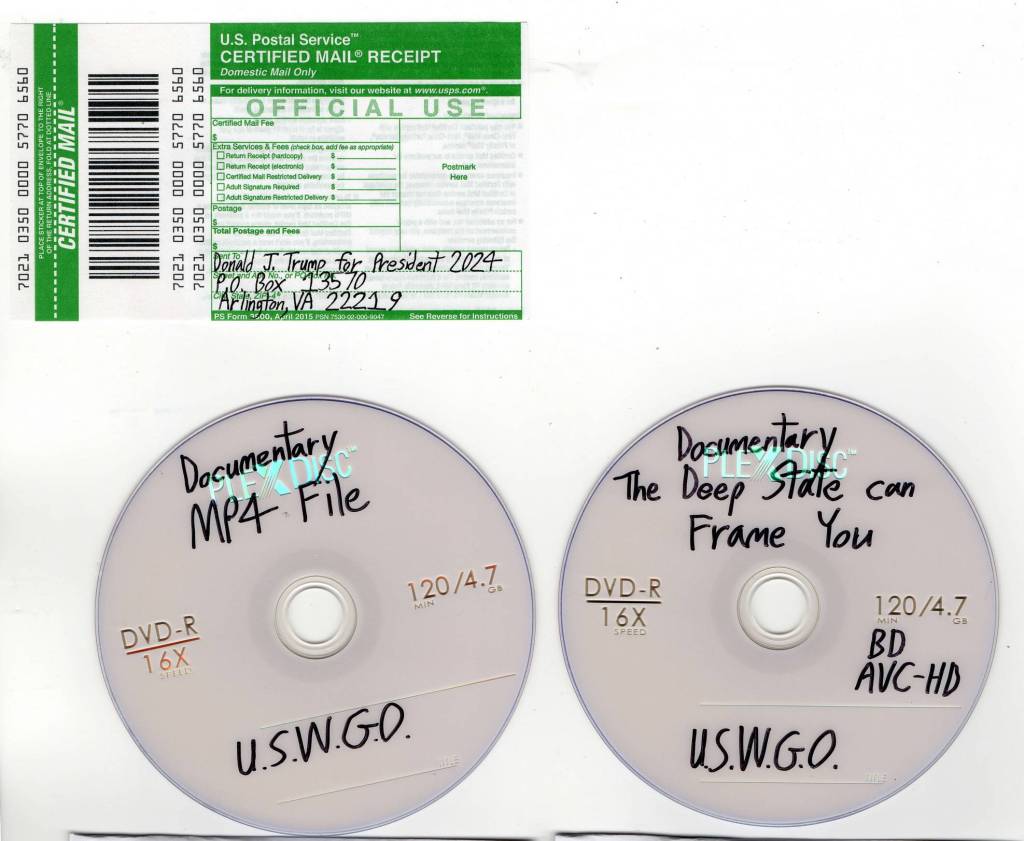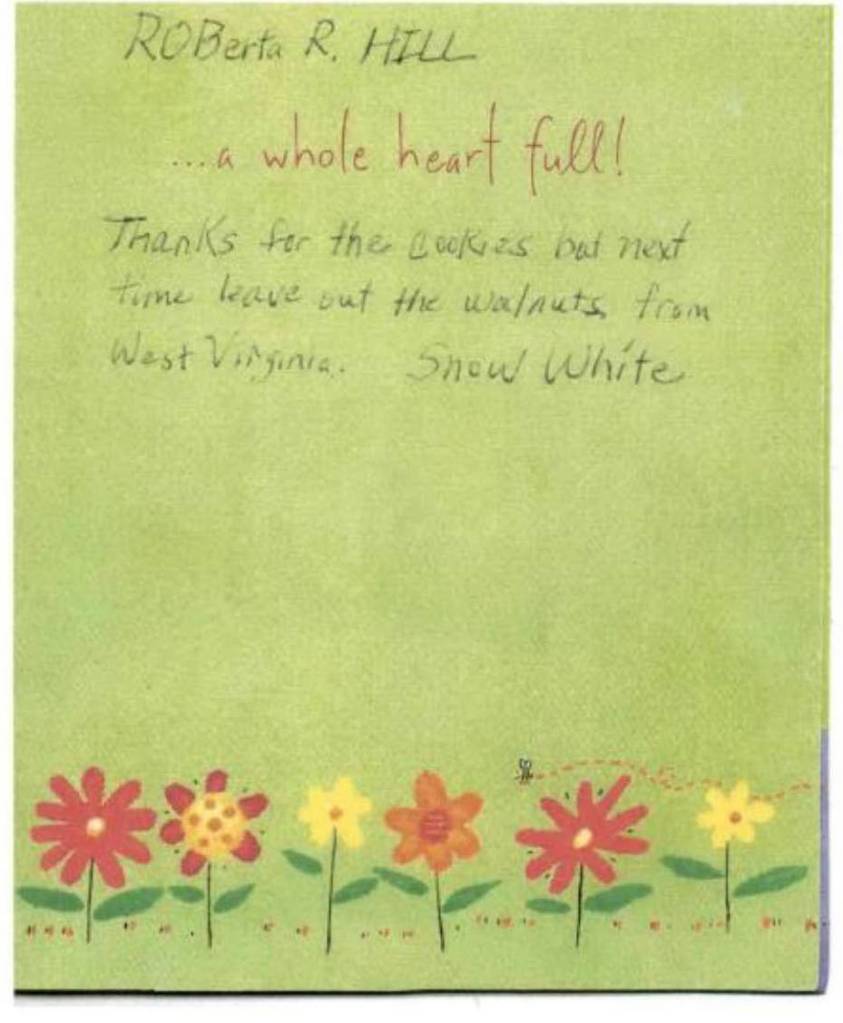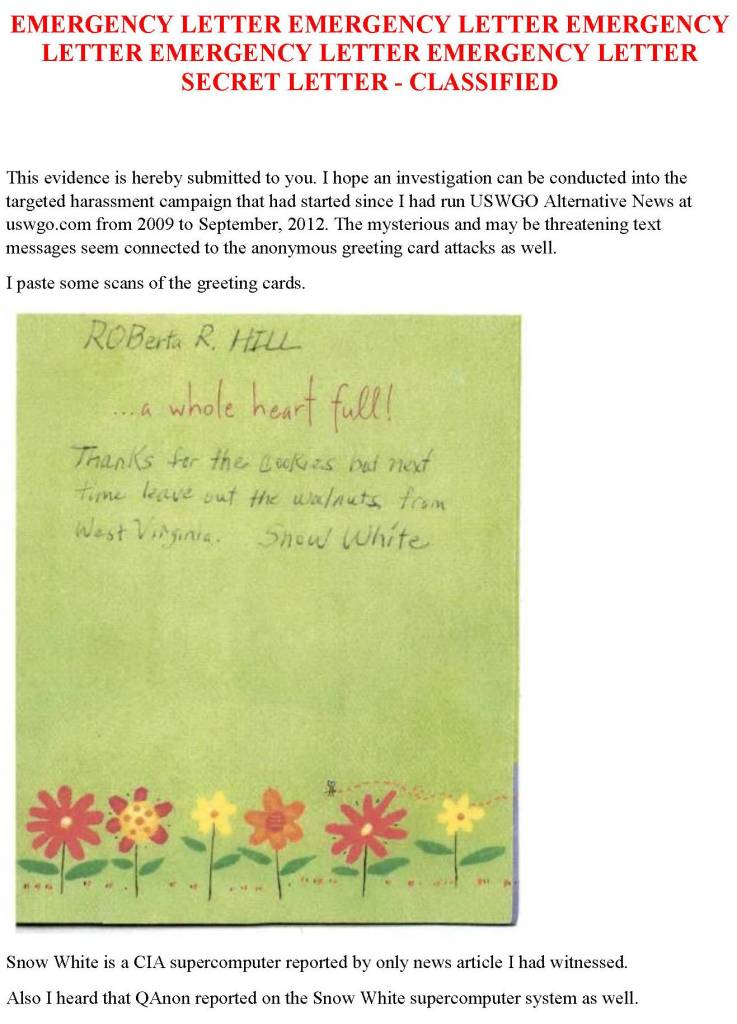 Our intent with this article is simple: We only want to make sure that Brian isn't wasting his time mailing out important letters for nothing at expensive inflated rates by the U.S. Post Office. Brian wants results, he wants action. He wants an investigation, he wants justice, he wants the truth. Please help him Donald J. Trump. S.O.S.