Author: Stanley Bolten
The very documentary: The DEEP STATE can Frame You – the Documentary, which was posted at Minds.com social media platform has received over 100,000 views, 271 upvotes/up-votes, 133 reminds/re-minds, and 18 quotes. This documentary which was produced by Brian D. Hill, formerly USWGO Alt. News, reveals how the CIA, NSA, FBI, DOJ, MOSSAD, MI6, and other worldwide intelligence agencies are of the shadow government. That they can plant criminal evidence and/or manufacture a false criminal case against you. That the Deep State is working as if they are the Government. The Deep State which means a government which no longer follows the law, creates and follows it's own laws and edicts, and no longer enforces the law, as they act as if they are their own Government inside and outside of law. They act outside of legal jurisdiction and act outside of the original authority they had been given by the law or laws. This documentary is popular and will continue getting more popular. The black hats in the CIA and NSA are not going to always be in control or will lose their power and control. The good people are in control because we will expose the crimes of the Deep State.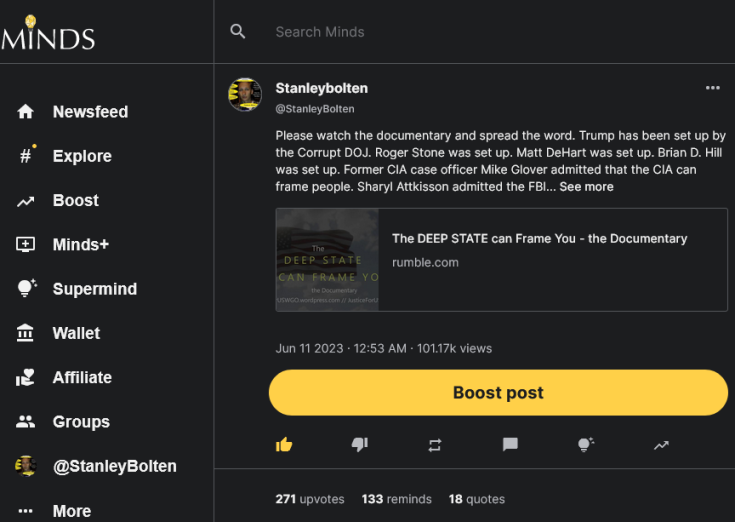 See how popular the documentary is on Rumble. That documentary has a reported 21.8K views. So it has over 21,800 views on Rumble. That is counting any viewers who have not blocked statistics cookies and scripts. The documentary may have more views but those views are cunted due to being from privacy oriented browsers which block tracking cookies (AdBlock, or any other similar tools) and statistics tools which calculate views on a streaming video platform such as Rumble.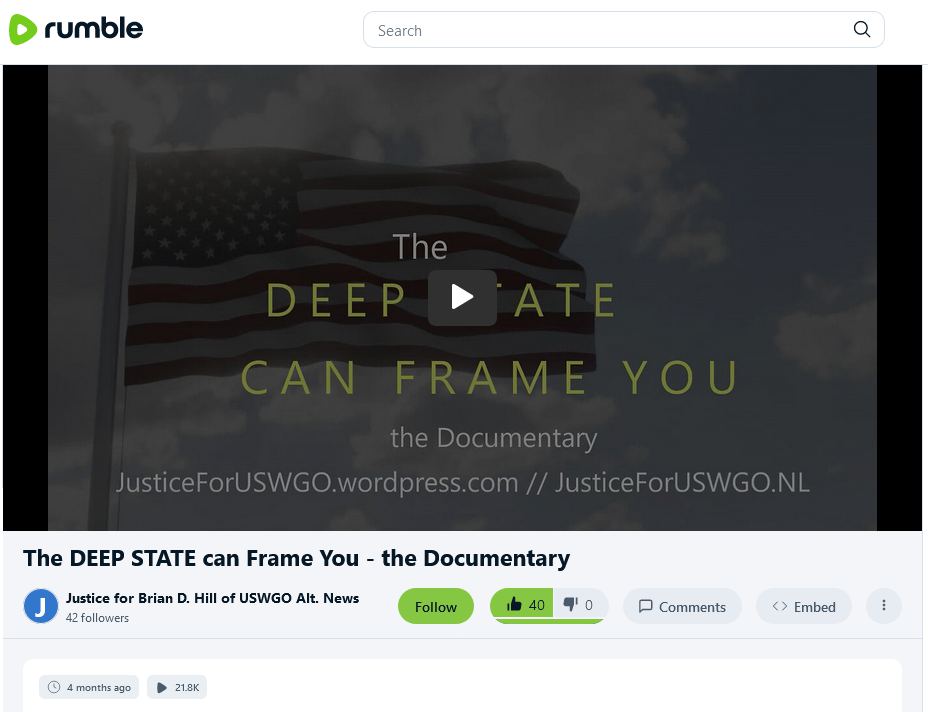 21.8K views is quite a lot of views which can be tracked. 100K from Minds promoting this documentary is also quite a lot for an independent documentary not using corporate advertising. God bless you all. May the truth prevail. Where We Go One We Go All.